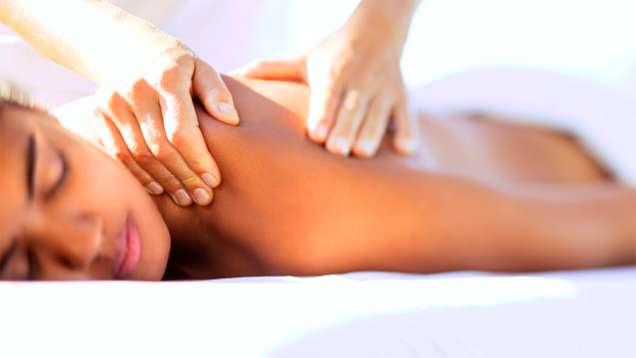 Our selection of body treatments includes scrubs and body work designed to cleanse the body of tired energy and restore vitality and vigour, inside and out.
Replenish
This treatment begins with a jojoba body polish to exfoliate and cleanse the whole body. A nurturing full-body mask will then be applied and you will be cocooned in a comforting body wrap, which firms, tones and conditions the skin while you enjoy a scalp massage. Total relaxation.
75 Minutes - 6,000 INR
75 Minutes
INR 6,000
Call 91 (22) 2481-8005
Exfoliate Organic Green Tea
A combination of Sodashi's organic green tea and Himalayan salt deeply cleanses and exfoliates the skin. Rich in antioxidants and vitamins C and E, this blend also soothes and relaxes the muscles to relieve stress and fatigue. This rejuvenating therapy is especially beneficial after long periods of travel or exercise.
60 Minutes - 4,500 INR
60 Minutes
INR 4,500
Call 91 (22) 2481-8005
Note: Prices and treatments are subject to change without notice. Prices are quoted in INR and are subject to a 7% service charge and a government tax of 12.36%.