Function Rooms
The Gallery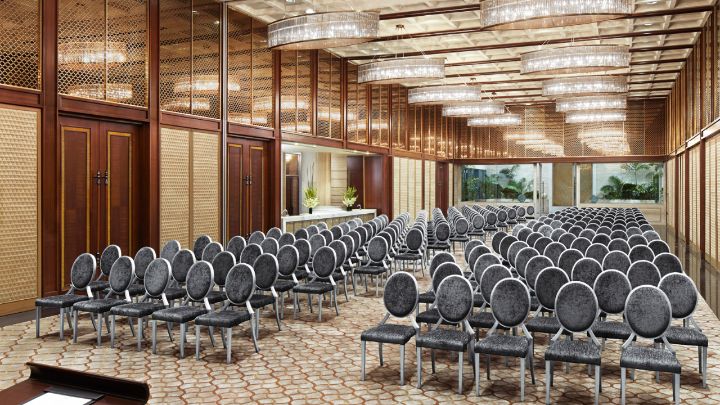 Long, modern and elegant, The Gallery, found on the second level of The Mansion, has a pre-function area and a total of 607 square metres (6,534 square feet) of sophisticated space for impressive gatherings of up to 500 people. It can be divided into two sections for more intimate events. Décor elements include etched mirrors, linear-pendant Czech chandeliers and a full-service bar.
Why You'll Love It
Versatile Elegance
Three adjoining rooms are also available to serve as VIP areas, break-out meeting rooms or staging and display spaces.

Space and Light
Ceilings soar to 6 metres (20 feet) in height, while windows overlook the impeccably tended outdoor space, The Lawn.

Pre-Function Area
The Conservatory, located just outside The Gallery, is ideally situated for greeting and mingling with guests during an impressive event..

Room Details
Seating
Conference/Boardroom
Classroom
U-shape
Theatre
Banquet rounds
Reception

70
150
70
320
180
500

Occupancy
Up to 500 guests
Room Features
Wired or wireless, high-speed email and Internet access

Location
On the second floor
View
The Lawn
Size
Area
Dimensions
Height

412 m2 (4,441 sq.ft.)
32.7 x 12.6 m (107 x 41.5 ft.)
6 m (20 ft.)