Landmark Location
This architectural landmark is situated in the most historical part of the city, adjoining the Kremlin and Red Square.
Moscow Hotel Renaissance
Originally designed by architect Alexei Shchusev and constructed in the mid-1930s, the famous Hotel Moskva (Russian for "Hotel Moscow") was renowned for five-star luxury luxury hotel accommodations in central Moscow, even during Soviet times. Famous guests ranged from politicians to movie stars. The hotel's distinctive silhouette is immortalized on the label of Russia's prestigious Stolichnaya vodka.
The newly built Four Seasons Hotel Moscow replicates the original exterior architecture, in accordance with local government regulations. The hotel's entrance and lobby pay homage to the original design, while the interior layout and building systems have been thoroughly modernized to meet today's five-star luxury hotel classifications.
Central Moscow Location

Four Seasons Hotel Moscow boasts an ideal location – convenient for business and close to all the main sights of the Russian capital. This architectural landmark is situated in the most historical part of the city, adjoining the Kremlin and Red Square.
Four Seasons faces Moscow's famous Manezhnaya Square, connecting to the Alexander Garden, home of the Tomb of the Unknown Soldier. Steps away are the Bolshoi Theatre and the many museums of Old Moscow. Right at the corner is the start of Moscow's main shopping thoroughfare, Tverskaya Street.
For convenient access throughout Moscow, Four Seasons Hotel Moscow is connected by underground walkways to three metro stations – Okhotny Ryad, Teatralnaya and Ploshchad Revolyutsii – each an artistic treasure.

Red Square
Red Square is known as one of Moscow's most popular attractions. With its beautiful architecture and historical significance, it's not hard to understand why.
St. Basil's Cathedral
First built on orders from Ivan the Terrible to mark the 1552 capture of Kazan from Mongol forces, today it is a museum that welcomes visitors.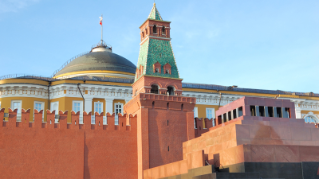 Lenin's Mausoleum
Lenin's Mausoleum, or Lenin's Tomb, is situated in Red Square and serves as the current resting place of Vladimir Lenin. His embalmed body has been on public display since shortly after his death in 1924.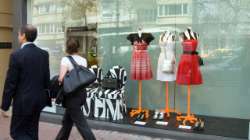 GUM Department Store
Once the largest shopping center in Europe, GUM is Russia's most famous shopping mall and offers rows upon rows of exclusive boutiques.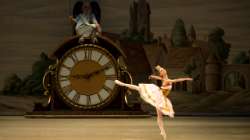 The Bolshoi Theatre
The Bolshoi Theatre is a national symbol of Russia the major contribution it has made to the performing arts. The theatre offers a repertoire that includes opera, ballet and concerts.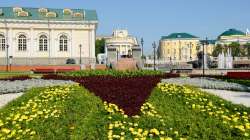 Alexander Garden
This historic garden is located in the center of the city, next to Palace Square and behind the Admiralty. It was the first public park in the city and remains a popular spot for tourists and locals to stroll around the colourful flower beds and take in impressive views of the Kremlin.