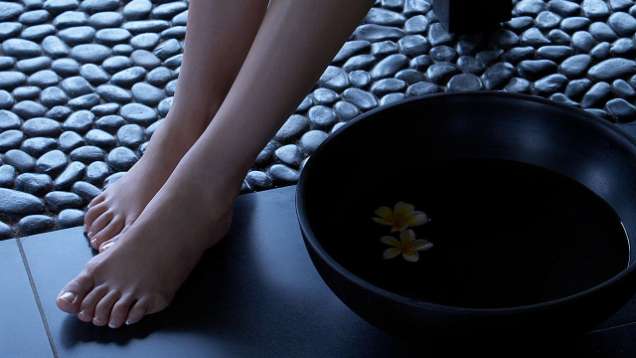 Healing journeys echoing the roots of Mauritian culture.
Coconut and Aloe island ritual
For thousands of years, coconut and aloe have been used extensively in traditional medicine amongst island populations around the world. There is no better place to enjoy the healing properties of these miracle plants than the island of Mauritius, where coconut and aloe are fresh and abundant, plucked directly from the spa garden and prepared especially for you by our spa therapists.

This treatment package includes:

Full Body Exfoliation with Dried Coconut

Fresh Aloe, Honey and Coconut Body Mask

Neem and Coconut Oil Scalp Massage

Lomi Lomi Massage with Organic Virgin Coconut Oil
2½ Hours
2½

Hours

Call + (230) 402 3100
Detox
This detox treatment begins with a ritual walnut and marula scrub, enriched with aloe ferrox to exfoliate the skin and fight free radicals. Slimming detox mud removes toxins from the body with the help of African plants, which act as fat strippers and mobilizers. Pauline cupani and cysteric acid combine to trigger fatty acid liberation. The detox mud combined with a signature blend steam bath stimulates the active ingredients fro the ultimate toxin removal. Detox massage concentrating on the lower body helps increase circulation to ensure toxin and fat removal.

This treatment package includes:

Walnut and Marula Shell Scrub
African Slimming Detox Mud Wrap
Signature Blend Steam Bath

Detox Massage
2½ Hours
2½

Hours

Call + (230) 402 3100
Sugar therapy ritual
From the heart of the island, indigenous products made with ylang-ylang and brown sugar create a body polish to cleanse and soften the skin. A specialized technique of rolling sugar cane over the body is used to increase circulation, smooth muscle tissue and release tension.

This treatment package includes:

Cocoa Ylang Ylang Sugar Scrub Foot Bath
Purifying Sugar Body Polish
Sugar Cane Therapy Massage
2½ Hours
2½

Hours

Call + (230) 402 3100
Sensual essence
Begin with a reflexology foot bath to increase the body's natural energy flow in preparation for deep relaxation and purification. A rosemary, lavender and mint steam bath envelops the body with our signature blend of essential oils. Salt from the Mauritian flats, Les Salines, is combined with ylang-ylang oil and gently massaged into the body. The ritual ends with a combination massage incorporating lymphatic drainage, Ayurvedic techniques and Chinese meridian therapy, inducing deep relaxation and water balancing while boosting energy flow.

This treatment package includes:

Reflexology Foot Massage
Rosemary, Lavender and Mint Steam Bath
Tamarin Salt Cleanse
Mauritian Fusion Experience
2½ Hours
2½

Hours

Call + (230) 402 3100
Hypoxis anti-ageing body experience
Harness the power of Hypoxis, the African potato, and marula oil to firm, hydrate and fight free radical damage on the skin. Begin with warm compresses to prepare the skin for the walnut and marula scrub, followed by the anti-ageing wrap along with a scalp or foot massage. To complete the ritual, a full body massage with marula oil, an anti-ageing serum, seals off and protects the skin from destructive free radicals.

This treatment package includes:

Walnut and Marula Shell Scrub
African Anti-Ageing Hypoxis & Marula Wrap
Foot or Scalp Massage
Body Conditioning and Hydration Massage
120 Minutes
120 Minutes
Call + (230) 402 3100
Indian Bliss
Used for centuries in Ayurvedic clinics and homes throughout India, this therapy uses traditional herb bundles that are warmed and applied on isolated areas to relieve muscle tension. In addition, the bundles are also used as a massage vehicle. This treatment is the total revitalization of the body through layers of lush massage, invigorating the entire system, both physically and mentally, while helping to boost energy and mobility. The goal of this therapy is to relax and treat stressed muscles while nourishing the skin with natural and healthy ingredients.
This treatment package includes:

Four-Handed Full Body Ayurvedic Massage
Signature Blend Steam Bath
Body Massage with Warm Herbal Bundles
Neem and Coconut Oil Scalp Massage
Body Conditioning and Hydration Massage
Mini Facial
120 Minutes
120 Minutes
Call + (230) 402 3100
The Vaishaly Experience
This unique treatment incorporates massage and healing cranial sacral therapy techniques that focus on the neck, shoulders, scalp and face to gently release tension, banish stress and restore balance. Vaishaly's own blended range of products is used throughout, with the scent of healing lavender, balancing geranium, moisturizing rose, and calming ylang ylang and chamomile essential oils to carry you to a dream-like state. The face is cleansed and gently massaged, revealing a fresh, youthful glow. The Vaishaly Experience harmonizes the body and brings about a deeper, meditative level of relaxation, enduring radiance, and a blissful sense of peace. A truly memorable and transformative spa experience.

60 Minutes
90 Minutes
60 - 90 Minutes
Call + (230) 402 3100
Note: Treatments are subject to change without notice.