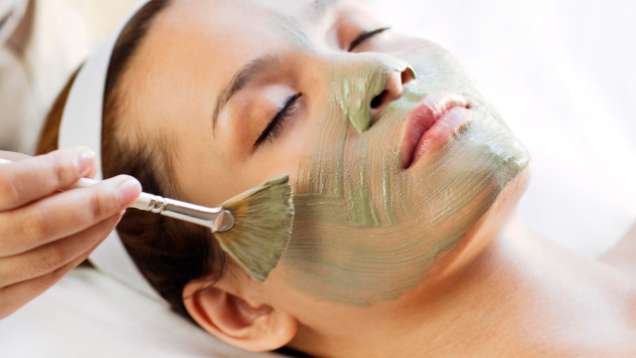 Revitalize, soothe and restore your skin with our Africology, Sundari and UMO lines of exceptional products.

24-Karat Gold Facial
This revolutionary, high-performance facial provides immediate and visible results using a completely natural and patented formula of gamma PGA and pure 24-karat gold. Renowned throughout history for its beautifying properties and ability to defy the ageing process, gold has always been a much sought-after ingredient in beauty treatments. This technologically advanced facial features an Ultrasonic Nano Mist charged with negative ions, which creates a magnetic pull towards the skin's naturally positive charge and allows the facial's active ingredients to penetrate the deeper layers of the skin. Simply put, this is the crème de la crème of facials.

90 Minutes
100 Minutes
120 Minutes
90 - 120 Minutes
Call + (230) 402 3100
Neem healing facial
Soothe and purify even the most delicate skin with neem, known in India as the "pharmacy tree." Neem extracts, combined with soothing oils and marma massage, heal, hydrate and restore sensitive or irritated skin.
90 Minutes
90 Minutes
Call + (230) 402 3100
Gotu kola age firming facial
Reclaim your youthful skin. This advanced treatment feels luxurious yet acts powerfully, instantly firming and improving your skin tone and texture. Combining traditional therapies and a potent skin-tightening mask, this facial reinvigorates dull complexions.
90 Minutes
90 Minutes
Call + (230) 402 3100
Omega-3 supplifying facial
Breathe new life into dry or stressed skin with this deeply nourishing, intensely hydrating facial. An omega-3 complex uses naturally active ingredients to restore skin's lost lipids, softening and renewing skin and awakening your natural glow.
90 Minutes
90 Minutes
Call + (230) 402 3100
African Goddess Facial
This custom facial begins with a therapeutic back exfoliation and a neroli shea balm back massage, which is followed by a nourishing custom facial using 100% natural products selected specifically for your skin condition.

90 Minutes
90 Minutes
Call + (230) 402 3100
Vitamin Booster Facial
This vitamin-enriched facial recipe features vitamin C to stimulate collagen production, while vitamin A, E and B complexes restore and strengthen your skin, providing nourishment for tired, stressed or run down complexions.

60 Minutes
60 Minutes
Call + (230) 402 3100
Aloe Renew Facial
This refreshing, cleansing and rejuvenating facial combines tripeptides and vitamin A to stimulate collagen and elastin growth. An option for a gentle and skin-nourishing shave is available.

60 Minutes
90 Minutes with shave
60 - 90 Minutes
Call + (230) 402 3100
Sundari Facial
This holistic facial, customized for your skin's specific needs, will reawaken and rejuvenate your skin using naturally active ingredients custom blended for exfoliation and renewal.

60 Minutes
60 Minutes
Call + (230) 402 3100
Ultrasonic Nano Mist
Enhance the results of any facial with our exclusive Ultrasonic Nano Mist technology, which is infused with gamma GPA and a custom performance booster of your choice.

30 Minutes
30 Minutes
Call + (230) 402 3100
Note: Treatments are subject to change without notice.