Everything natural, modern, rustic and luxurious – you'll find it at Four Seasons Resort Mauritius at Anahita, a secluded and spacious luxury resort where you can spend all day coasting across the water in your own sailing boat, tour a former sugar plantation, make friends with a giant tortoise, and afterwards fall asleep under the stars.
May we help you plan your stay with us?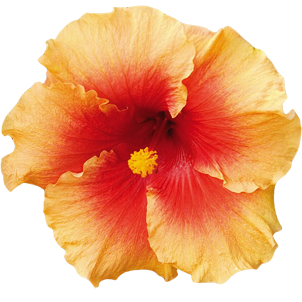 About
Four Seasons Resort Mauritius at Anahita
Local Time:
•
Local Temperature:
19°C / 66°F
Coastal Road, Beau Champ, Mauritius
Tel.

+ (230) 4023100*

Fax.

+ (230) 4023120*
In the heart of the Indian Ocean, Four Seasons Resort Mauritius at Anahita welcomes guests to a luxurious tropical sanctuary, where greetings of warm smiles and gentle lagoon breezes fill each day. Whether you're playing a complimentary round on the thrilling oceanfront finish of our Ernie Els-designed golf course or splashing with the family by the lagoon, our stylish open-air luxury resort invites relaxation, romance and endless possibilities for adventure amid the dramatic landscape and the vibrant colours of Mauritius.
*Phone and fax numbers are international. Please dial your country's exit code when placing a call.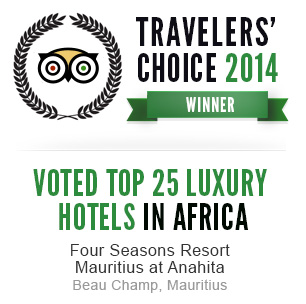 reviews at a glance
from

See all reviews
TripAdvisor

Twitter

Facebook

Bed and Breakfast
Enjoy a perfect night's sleep followed by an expertly prepared meal from our top-rated...
Four pools and two tennis courts
Cooking classes with the Resort's chefs
Fitness Centre
Complimentary golf on our Ernie Els-designed championship golf course
Daily beginners' golfing initiation with a pro
Complimentary bicycle use
Morning yoga sessions
Daily snorkelling excursions
24-hour business services
Karokan, the young adults' centre
Kids for All Seasons program
Former home of the dodo and a showcase for world-class fishing, wildlife, golf and more, Mauritius is the product of cultures new and old. You can see it in the food, the people and the landscapes. Like all good things, it must be experienced to get a true sense of what makes it so magical.

Read More
Further Reading
Group Events Are Better in Mauritius
From Mini Cooper rally racing to making your own sugar cane juice, we invite you to find out why group incentive escapes are more thrilling in Mauritius!

Family Travel in Mauritius
An island full of adventure, discovery and fun, Mauritius is a dream family destination. Explore our recommended places to visit.
From Sorrow to Celebration: The Dance Known as Sega

See The Story

Endless Adventures

Discover all that Mauritius has to offer

A Golf Course with a Built-In Groundskeeper

See The Story