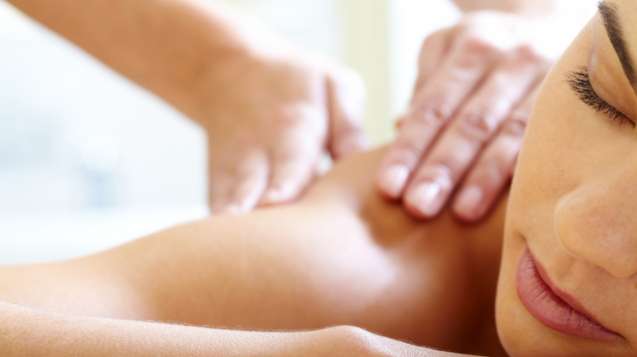 Four Seasons Massage of Morocco
Enjoy this uniquely designed head-to-toe Signature Treatment using aromatherapy to relax your body and mind, allowing you a feeling of total well-being. Aromatic herbs are used, which are harvested in the Spa's fragrant relaxation gardens, such as rosemary, mint, lavender and verbena, chosen for their specific properties and their healing qualities, to rejuvenate, harmonize or relax the body and mind. After a foot ritual your body will benefit from the full body massage using traditional ancient techniques like deep flowing massage movements, gentle stretching, acupressure points and meridian line balancing. Renowned for their powerful benefits, inhalations of essential oils throughout the massage provide the senses awakening, relaxation and contribute to energy balance.
75 Minutes - 1300 MAD
Massage of Marrakech
Specially designed for Le Spa, this signature massage is a fusion of Middle Eastern and Western techniques. Incorporating stretching and pressure-point manipulation, the energizing medium-to-firm pressure massage is delivered using the finest argan and essential oils.
60 Minutes - 1000 MAD
90 Minutes - 1500 MAD
Candle Massage
Made of argan oil, prickly pear oil and shea butter, and scented with relaxing spices and honey fragrance, this candle massage delivers a silky, very moisturizing experience, leaving you thoroughly relaxed and refreshed.
60 minutes - 1300 MAD
Manipura by ILA
This treatment starts with a Himalayan body scrub to purify and detoxify the physical and subtle bodies, and is followed by a full-body massage. Through Marma points, lymphatic drainage and an application of warm Himalayan salt poultice, your solar plexus will balance, leaving you with a sensation of bliss.
60 Minutes - 1100 MAD
90 Minutes - 1600 MAD
Kundalini back Massage by ILA
Try this unique experience! This back and facial massage is a deeply holistic treatment that balances your energy and nervous system. Using a synergy of organic and essential oils in combination with ancient massage techniques, your body will experience chakra healing and awakening.
75 Minutes - 1300 MAD
EARTH MASSAGE BY ILA
This massage is considered to be one of the most important external therapies, because of its contribution to the wellbeing of the patient. It
includes two main different phases; KU - that is applying oil, moving joints, applying heat on the body and NYE - that is kneading, knuckling, rubbing, tapping in order to work on muscles and tendons. Ku and Nye are both important for the general wellbeing of patients and are ideal to balance energies and remove tension, fatigue and nervousness.
90 minutes - 1800 MAD
MOONLIGHT MASSAGE BY ILA
Enjoy this Moonlight Massage by ILA which will boost your immune system, relieve back issues, and creates balance and harmony in your body - physically, mentally, and emotionally. It focuses the healing essence of the essential oils directly to the spinal column where it is believed that viruses and bacteria lie dormant until the immune system weakens. The oils create an environment that is not hospitable to these "foreign" agents in our bodies and causes them to be eliminated naturally.
90 minutes - 1950 MAD
Sport Recovery Massage
This massage is a strong, deep oil-based massage that focuses on problem areas in muscles, joints and tissues. A perfect treatment after a vigorous sport or when suffering from stress-related musclular tension.
60 Minutes - 1400 MAD
90 Minutes - 1800 MAD
RENEWAL RITUAL by THEMAE
This unique full body massage focuses on your abdomen and feet. It incorporates specific techniques from China, Malaysia and India using a Kansu bowl. This massage is intensive using pressure points and a flicking technique toward the extremities to eliminate negative energy, reduce tension and fatigue.
90 Minutes - 1800 MAD
Specialty Massages
Specialty massages with certified therapists require a reservation to secure availability.

Cocoon Pregnancy Massage
This massage, specially developed for expectant mothers, is simultaneously gentle, comforting and toning. Mothers to be deserve a little "me" time too. Guaranteed to make you feel lighter, more relaxed and radiant.
60 Minutes - 1400 MAD
Reflexology
Reflexology is a specialized foot massage using kneading and pressure points on nerve endings within specific meridians, helping to promote the natural healing in the physical and emotional body.
60 Minutes -1100 MAD
Lymphatic Drainage
A gentle, detoxifying massage that uses light pressure to remove toxins and swelling, diminishing water retention and stress.
90 Minutes - 1600 MAD
Shiatsu
Shiatsu, also known as acupressure, was founded on the Chinese meridian system. This deep muscle and tissue relaxation experience releases blockages and re-introduces the optimal flow of chi, leaving you feeling calm and free of physical and mental anxiety.
90 Minutes - 1600 MAD
Note: Prices and treatments are subject to change without notice. Treatments are available in-room for an additional 500 MAD. We suggest that you arrive 20 minutes prior to your appointment time in order to enjoy our facilities, including steam rooms, saunas, the relaxation rooms and gardens with complimentary refreshments. Should you wish to cancel or reschedule, please advise us at least four (4) hours prior to your appointment time in order to avoid a 100% cancellation fee.