The heart of the Red City opens up to reveal a resort-like oasis that brings together the best of Moroccan architecture, entertainment and style. Take a deep breath and get ready to embrace all that Marrakech has to offer.
May we help you plan your stay with us?
About
Four Seasons Resort Marrakech
Local Time:
•
Local Temperature:
15°C / 59°F
1 Boulevard de la Menara, Marrakech, 40000, Morocco
Tel.

(212) 524 359 200

Fax.

(212) 524 359 201
Lofty views of the Atlas Mountains and sun-filled Marrakech. Luxury hotel rooms as calming and secluded as they are inspiring and open.
Read more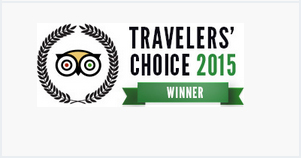 Room Rate
Best available room rate. Our most flexible option.
Family pool
Quiet pool
Spa
Fitness facilities
Tennis
Business Services
Kids for All Seasons program
Young Adult Centre
Maarifa Cultural Centre and Boutique
From its ancient walled centre, the Medina, to Jemaa el-Fna, the bustling market that is its social and cultural heart, Marrakech is one of the world's most fascinating destinations. A short distance west of the Medina are the Menara Gardens and Four Seasons Resort Marrakech, the perfect base from which to explore the city's delights.
Read more
Must-See Attractions
Museum of Moroccan Arts
View an impressive collective of handicrafts and traditional household items, some of which are still in use today.
Palais Bahia
Intricately tiled and 15 years in the making, this palace is a 10-minute drive from the Resort.
Marrakech's Best Restaurants
Marrakech is the crucible of Moroccan cuisine, and these four dining hot spots are a must-visit when in this fascinating city.