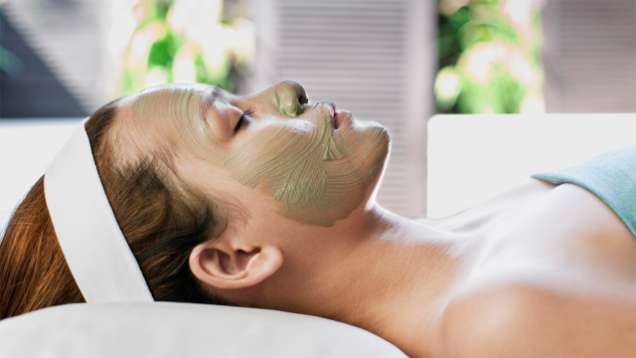 Signature Anti-Ageing Facial
A transforming skincare ritual that fights signs of aging and slows the ageing process with the application of a microcurrent toning device which lifts, firms and sculpts. A facial that soothes, cleanses and hydrates the skin with the finest products selected specifically for your skin type.

Royal Hawaiian Facial
This intensely relaxing facial uses the ancient practice of heated and cooled stones to massage the face, décolleté, hands and feet. The warmth from the hot stones aids the product absorption process, leaving the skin richly hydrated and the mind and body rejuvenated. Includes cleansing, toning, extractions and masque.

Deep Cleansing Facial
An in-depth facial with a specialty masque that purifies and nourishes skin. Includes cleansing with signature Clarisonic brush, toning, exfoliation, massage, masque and extractions.

Hydrating ehukai facial
The Ehukai, meaning sea mist, is an exhilarating cocktail for the face, rich in vitamins and minerals, that deeply penetrates the epidermis and leaves the skin feeling extraordinarily soft and moisturized. Designed for dry, dehydrated skin, this treatment includes scalp, face, neck and shoulder massage.

Kane Facial for Men
Designed specifically to address male skin-care needs, this antioxidant rich facial renews and restores balance to the skin, resulting in a healthy glow and relaxed mind.

Wiki Wiki Facial
Recapture your skin's brilliance in this customized 25-minute session designed to keep skin soft and visibly refreshed. Ideal for those who don't want to miss a minute of vacation time, the luxurious treatment will have you refreshed in a pinch.

Facial enhancements
These services are available as an addition to any of the above 50- or 80-minute facials.
Anti-Ageing Eye Treatment
Eyelash & Eyebrow Tinting
Hydrating Lip Treatment
Gold Face Mask
Gold Eye Mask
Note: Prices and treatments are subject to change without notice. Prices are subject to 4.166% tax.