My Four Seasons
The Night Spa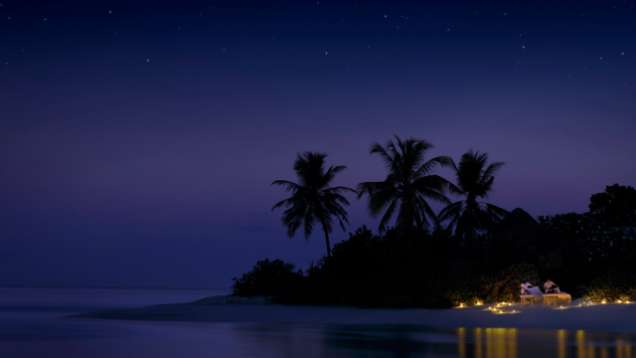 other four seasons stories
Tap into the healing energy of the moon's phases with a one-of-a-kind spa experience at The Island Spa. Each luxurious 150-minute suite of treatments takes place on a private beach under the starry tropical night sky.
A member of The Night Spa's team will escort you in a private dhoni (sailboat) for a one-minute trip across the quiet lagoon to an open-air pavilion. There, you'll be pampered with your choice of four rituals, each employing Sodashi's pure, chemical-free essences, extracts and techniques.
Soothing and strengthening, the "Nourish" ritual is at one with the waxing moon, designed to feed the body and soul. A hot compress massage, conditioning hair and scalp treatment, facial and massage revitalize and balance the body's energy fields.
The "Harmonize" ritual is a tribute to the full moon, when the body's ability to heal and absorb minerals is at its height. It includes a calming body ritual, re-energizing facial and the soothing vibrations of Tibetan singing bowls to balance the body, mind and soul.
The "Release" ritual of the waning moon is crafted to purify the body of negativity and toxins, using a seaweed wrap, cleansing massage and facial. These practices deeply cleanse the body and mind.
Indulge in a lunar ritual and embrace the night!