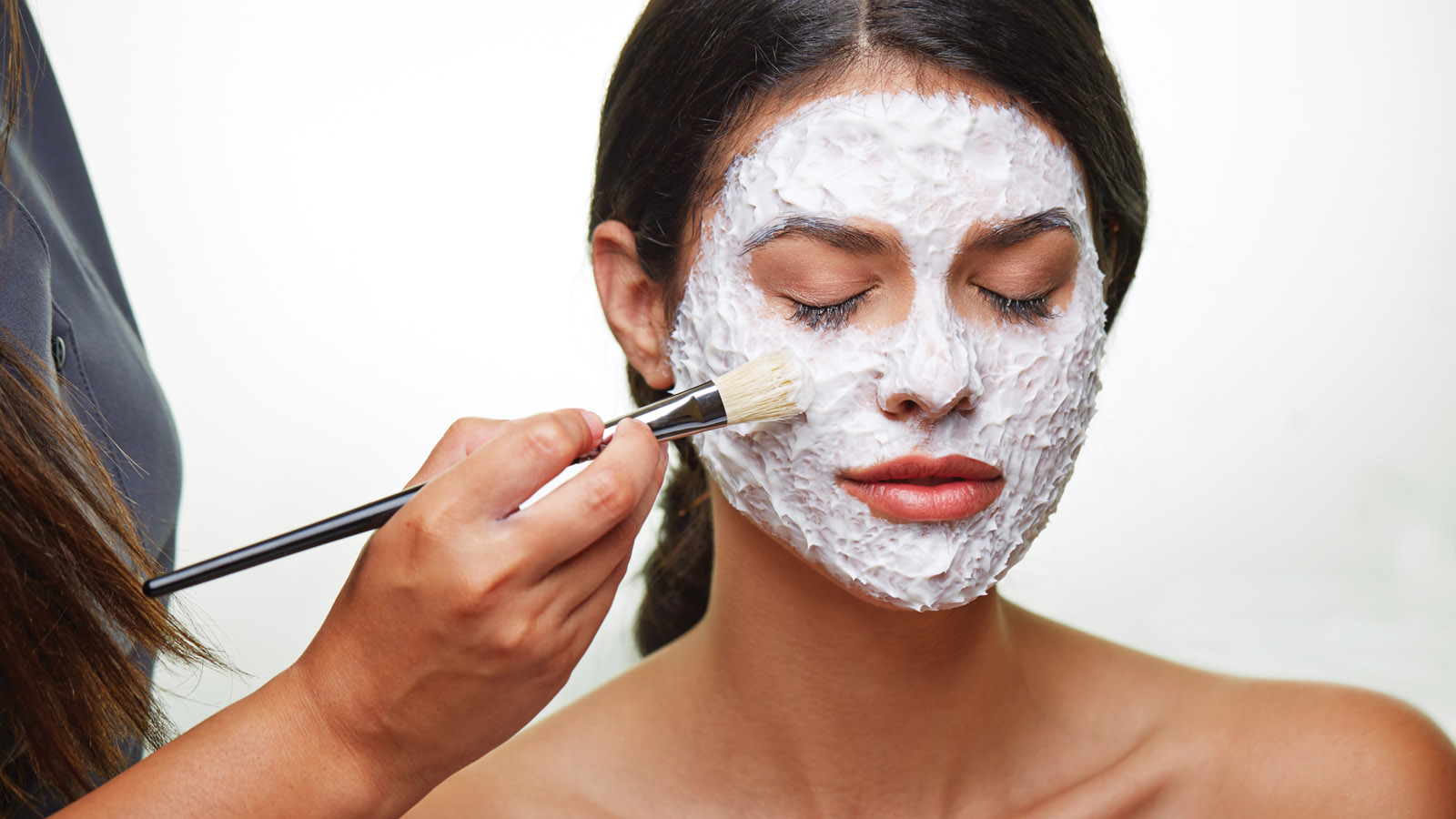 Four Seasons signature facial collection
Diamond Youth Facial
This incredible, innovative facial uses the SilkPeel Dermalinfusion with a patented diamond-tip vacuum technology to lift and exfoliate dry, dull layers of skin while simultaneously infusing a customized serum directly into the epidermis to plump up fine lines and minimize pigmentation and clarify pore congestion. Following the peel, a mask is applied to firm and tone, finishing the facial with Innovative Skincare's new Youth Serum to have your skin glowing with a more youthful complexion.

Regenerating facial
This comprehensive facial incorporates progressive technologies to visibly lift and plump the skin while promoting cellular renewal. Following a complete ultrasonic exfoliation, microcurrent therapy is administered to lift, tone and re-educate sagging muscles in the face and neck. Using ultrasonic vibrations, a custom-selected serum is infused to improve tone, texture, firmness and hydration. The treatment finishes with LED therapy to calm redness and stimulate collagen production.

Rejuvenating Oxygen Facial
Achieve incredible and immediate results with this revolutionary combination of refined hyperbaric oxygen and hyaluronic layering. This skin-quenching treatment is customized to your skin's concerns and includes intense hydration, brightening, tonal balance and firming for a dramatic improvement in lift, tone, glow and moisture. You can expect a boost of radiance to your complexion.

Anti-gravity lift
Using advanced microcurrent technology, your therapist tones, lifts, firms and increases ATP production in the tired muscles of your face and neck. This non-invasive treatment re-educates facial muscles to yield a firmer, more contoured and youthful appearance. These structural enhancements become even more pronounced after a series of treatments.

Ultrasonic resurfacing
An advanced alternative to traditional microdermabrasion, this therapy uses ultrasonic technology to achieve deep exfoliation, smoothing your skin's texture as it tones and brightens your complexion. The results include a more vibrant and youthful appearance, improved cellular turnover and deep detoxification of your skin.

Correcting facial
Optimal for those wishing to renew their complexion and treat any skin issue, this uniquely focused facial provides instantly visible results. High-performing products featuring an exclusive multi-acid peel allow your aesthetician to customize your treatment to your skin type and concern, contributing to long-term skin health.

Fire and Ice Facial
This luxurious, intensive clinical treatment is designed to resurface the skin rapidly and safely. Precise combinations of two professional treatment masks are complemented by serums and creams, with aromas of warm cinnamon spice and cool peppermint. This facial cannot be performed if you are currently using any type of retinols, Retin-A or Accutane, or any form of glycolic acids.

Ultimate eye treatment
This treatment focuses on the most delicate area of the face to promote a fresh and uplifted appearance. A thorough cleansing and a gentle ultrasonic exfoliation prepare you for a microcurrent eye lift. Next, LED therapy targets and diminishes fine lines and wrinkles, then a quenching infusion of selected eye serums plumps, hydrates and perfects your eye area.

DNA Facial
The DNA Facial incorporates Beverly Hills Facial Plastic Surgeon Dr. Moy's Regeneration Serum for cell renewal and growth, resulting in tighter skin, reducing fine lines, wrinkles and skin discoloration. The DNA Intensive Renewal targets the skin's natural DNA repair process to plump and hydrate the skin, replenish the supply of enzymes and attacks UV induced damage to diminish and help prevent age or maturity spots. This facial also utilizes Dr. Moy's OxyGeneo machine, which performs three skin rejuvenating actions simultaneously, including gentle skin exfoliation, infusion of essential revitalizing nutrients and natural skin oxygenation. It is a gentle and effective anti-aging solution that is suitable for all skin types and colors.
Back
This back treatment offers deep pore cleansing, exfoliation and extractions to balance and normalize sensitive areas while improving the back's appearance.

Refresher
Achieve maximum results in minimum time. This deeply cleansing introductory facial includes steam, mask and a short massage of the face and shoulders.
Facial enhancements
Microcurrent partial lift
Using advanced microcurrent technology, your aesthetician tones, lifts and firms the area of your face and neck that you have chosen to target.
Ultrasonic exfoliation
In this advanced alternative to microdermabrasion, ultrasonic resurfacing is used to visibly improve your skin's texture, tone and brightness.
Ultrasonic infusion
Treat your skin to a quenching infusion of custom-selected serums. These professional serums are delivered deeply into the skin using sonophoresis, or ultrasonic vibrations – 4,000 times more effective than manual application in delivering essential nutrients where they are needed.
Red/Blue LED treatment
This specialized light therapy stimulates collagen production and cellular regeneration while inhibiting the bacterial growth that causes breakouts.
Glycolic
Perfect for a deep exfoliation, the glycolic treatment helps to refine texture, minimize the appearance of fine lines and promote a balanced skin tone.
Vitamin C
A highly effective antioxidant treatment that delivers immediate results. L-ascorbic acid (vitamin C) helps smooth the skin as it stimulates collagen production and promotes elasticity.
Eye rescue
Achieve dramatic results with the innovative marine matrix sheet, which instantly brightens the delicate eye area, diminishing the appearance of fine lines and relieving tired eyes. This treatment will leave the skin looking refreshed and radiant.

Facial spray tanning
Add to the face and décolleté for an instant glow.
Brightening Treatment
Specifically designed to safely and rapidly lighten hyperpigmented areas while providing significant controlled exfoliation. Experience lighter and brighter skin, a reduction of hyperpigmented areas, and improved skin texture and hydration.

Note: Prices and treatments are subject to change without notice.