Function Rooms
Coldwater Room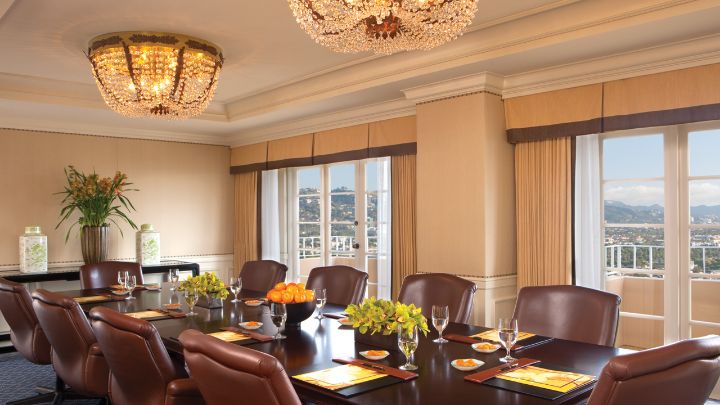 This room features a permanent boardroom table with swivel chairs, as well as a private bathroom, pantry and coat closet. The room is equipped with high-speed Internet access, a drop-down screen and a white board.

Room Features
Permanent cherrywood conference table

Juliet balconies and French doors that provide natural lighting

Leading Edge Amenities
Computer data projection

Digital audio capture and recording

Built-in screens and drape kits

Dedicated Assistance
Full-service receiving capabilities

24-hour support from the Hotel's IT, conference services and audiovisual team

Seating
Conference/Boardroom

12

Room Features
Wired or wireless, high-speed e-mail and Internet access

Location
14TH FLOOR
Size
Area
Dimensions
Height

37 m2 (400 sq.ft.)
4.9 x 8.5 m (16 x 28 ft.)
3 m (9.7 ft.)

Note: Actual clearance height is 6.5 feet (2.0 metres).