Our Extraordinary Experiences
Muay Thai Adventure
Learn the art of Muay Thai kick-boxing with a professional fighter, take a specialized spa treatment to soothe sore muscles, and watch a real match from VIP seats.

Discover a lesser-known side of Thailand's fascinating culture during a full-day immersion in the "Art of Eight Limbs." Step into the training ring at Four Seasons Resort Koh Samui for a private lesson with a Muay Thai pro, who will tutor you in the basic moves and techniques of the traditional Thai sport or help you refine your skills. Afterwards, restore tired muscles with the Spa's Muay Thai Recovery treatment, which includes a stimulating Thai herbal steam, a soothing cool-water leg massage, and a full-body massage with black pepper, clove and ylang-ylang essential oils. You'll be refreshed and ready to join your pro in VIP seats at the Chaweng Boxing Stadium, where you can see the skills you've learned put into practice right before your eyes.

Reservations: +66 77 243-000. Chaweng Boxing Stadium excursion available subject to the published fight schedule.


Surround yourself with modern amenities and invigorating outdoor activities while experiencing impeccable Four Seasons care.
The Height of Luxury
World-class fitness and extensive spa facilities add to the Resort's Zen-like ambiance at Four Seasons Resort Koh Samui.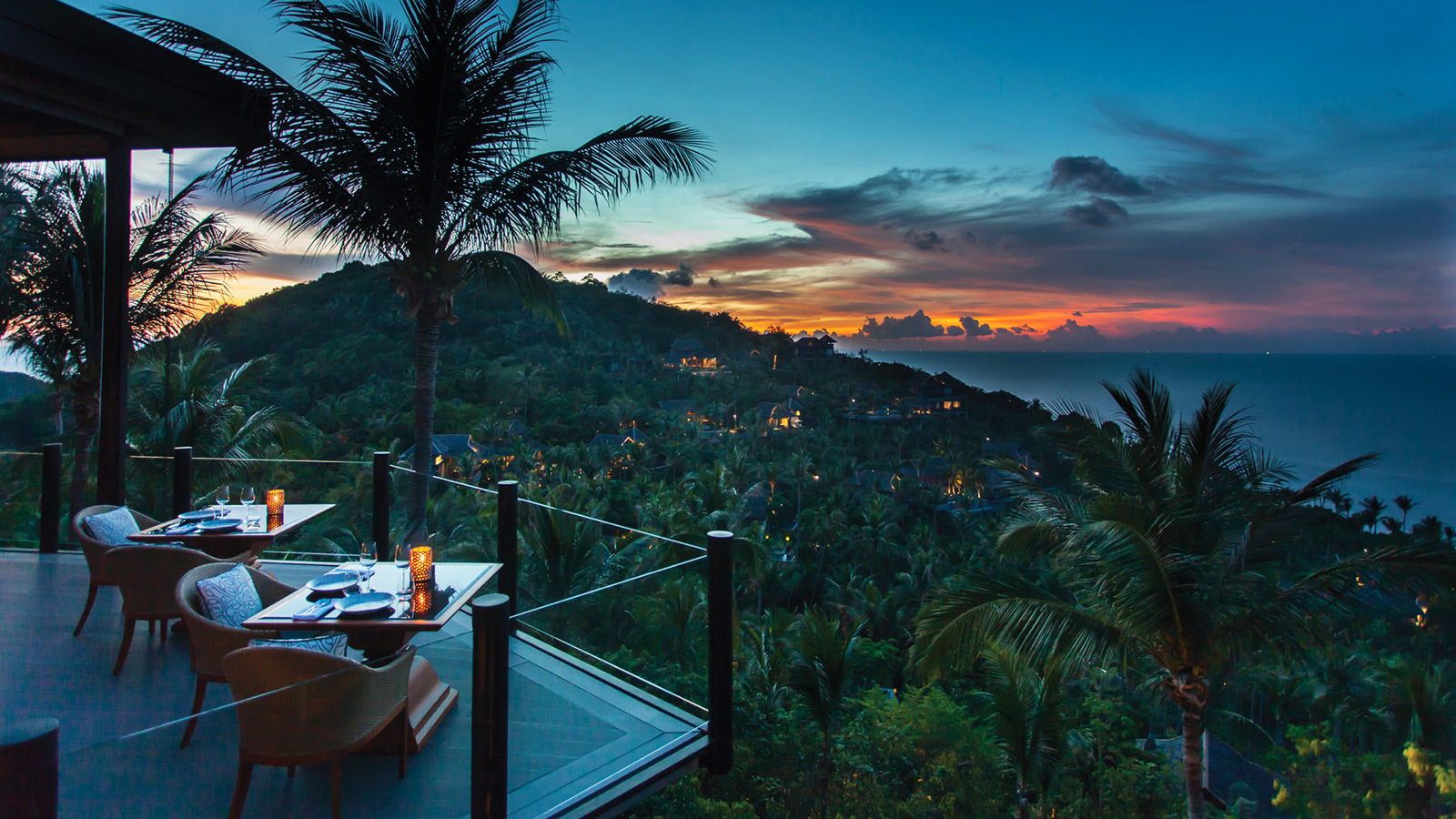 Concierge Recommends
A Concierge at Four Seasons Resort Koh Samui, Thailand, shares tips for making your stay on Thailand's third-largest island memorable, from where to find great stir-fried Thai noodles in Koh Samui to how you can cruise the island's waters in style.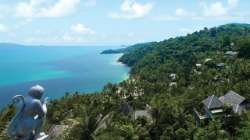 The K2 Hike
Not quite as tall as its namesake, the Four Seasons trail begins its ascent at "base camp" – the entrance to beachside restaurant Pla Pla – and ends at the Resort's Arrival Sala 400 feet above sea level.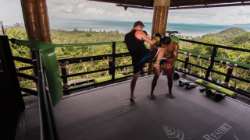 Mini Boot Camp
At the Four Seasons Resort Koh Samui, the sun, sea, jungle and hills come together to create the perfect natural gym. The highlight of the weekend is the Muay Thai adventure – a morning run on the beach, followed by a lesson in the traditional Thai sport of kickboxing from a professional fighter.