At Four Seasons Resort Koh Samui, experience a gourmet paradise, where abundant varieties of fish and exotic herbs are coupled with Thailand's sophisticated culinary traditions.
Eat Local
Four Seasons Koh Samui relies on local waters and gardens for the freshest fish and produce.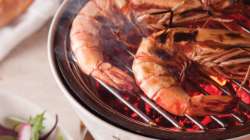 In-villa "Bucket Barbecue"
A quiet night in at Four Seasons Resort Koh Samui, Thailand: A glass of wine, swaying palms, and the new private in-villa "bucket barbecue."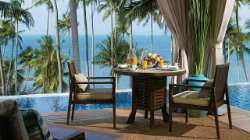 In-Villa Dining
Try the same world-class cuisine in our restaurants from the comfort of your villa.