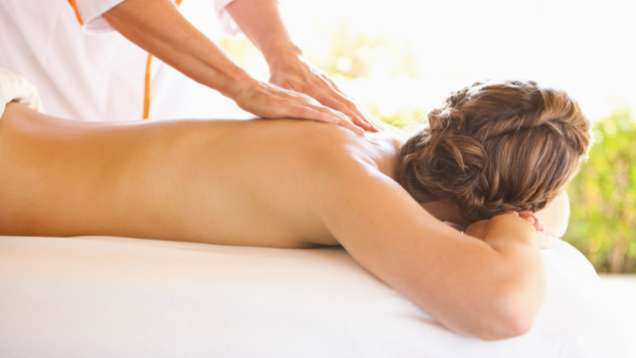 At the Spa at Four Seasons Resort Bali at Jimbaran Bay, the full-body cleanses and exfoliations are designed to leave your skin fresh, smooth, moisturized and radiating health.

Blissful Salt or Detoxifying and Energizing Salt
When warmed with friction, our 250-million-year-old Himalayan salt emits negative ions, which have an uplifting effect on the bio-energy field. These two body scrubs work on two levels: on the physical level, they exfoliate the skin, removing dead cells and brightening the skin's tone and texture; on a more subtle level, the scrubs cleanse the astral body and strengthen the bio-energy field with increased light, leaving the skin looking and feeling radiant. Choose Blissful Salt for soothing and relaxing or Detoxifying and Energizing Salt for cleansing and invigorating. Both treatments are excellent for treating the effects of jet lag.

Pearl and Jasmine Salt
Pearl and jasmine are both known to have profoundly calming and balancing effects on the nervous system. Combined with Himalayan salt, they also have an uplifting effect on the bio-energy field while leaving the skin smooth and silky. Perfect for relieving stress, this treatment concludes with an application of glowing radiance body balm.

Vanilla Body Bliss
A full-body massage using vitamin-rich apricot kernel oil prepares the skin for a vanilla body exfoliant enhanced by sandalwood, a scent that helps to reduce stress and tension. After a deep aromatic inhalation, a vanilla and mango body butter is applied to replenish the skin with natural moisture.

Coconilla
A traditional local recipe of freshly shredded young coconut and vanilla beans is blended with coconut milk to create a scrub that polishes the skin and naturally hydrates. The treatment concludes with a back massage and the application of a nourishing moisturizer.

Note: Prices and treatments are subject to change without notice. Prices are subject to 21% tax and service charge.