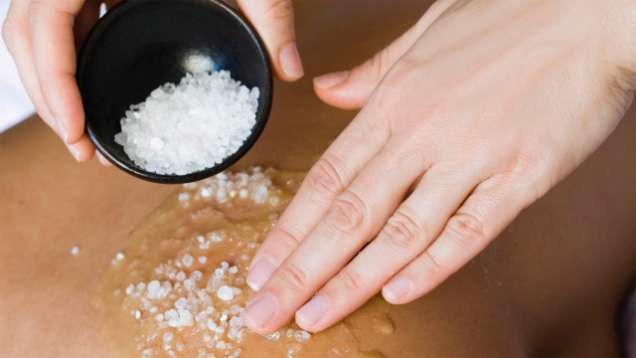 Four Seasons in One
Savour the sensations of winter, spring, summer and fall in this blissfully complete spa experience incorporating an herbal wrap, a massage and an enriching hair and scalp conditioning treatment. This body ritual is a wonderful journey of scents that will leave you relaxed and your skin beautifully hydrated.
80 Minutes - 260 USD
80 Minutes
USD 260
Call 1 (307) 732-5000
Grand Teton Sports Recovery
This customised treatment is designed to increase mobility and movement while reducing muscle pain. Our skilled therapists will perform orthopedic massage, traditional massage and Asian bodywork techniques to have you back on the mountain tomorrow feeling better than you did today.
50 Minutes - 180 USD
80 Minutes - 260 USD
50 - 80 Minutes
USD 180 - 260
Call 1 (307) 732-5000
Alpine Berry
Crushed local hawthorn berries mixed with strawberry seeds, wild honey and peppermint bring a delightfully skin-smoothing experience. Dull skin cells are buffed and rinsed with a waterfall shower, then a conditioning body soufflé massage ensures skin is left deliciously smooth and silky soft.
80 Minutes - 260 USD
80 Minutes
USD 260
Call 1 (307) 732-5000
High Altitude Body Soak
In a private Spa Suite, submerge in a deep soaking tub beside a cozy fireplace. Himalayan pink salts, known to stimulate circulation, are mixed with your choice of essential oils for a relaxing and invigorating effect.

20 Minutes - 80 USD
20 Minutes
USD 80
Call 1 (307) 732-5000
Note: Prices and treatments are subject to change without notice.