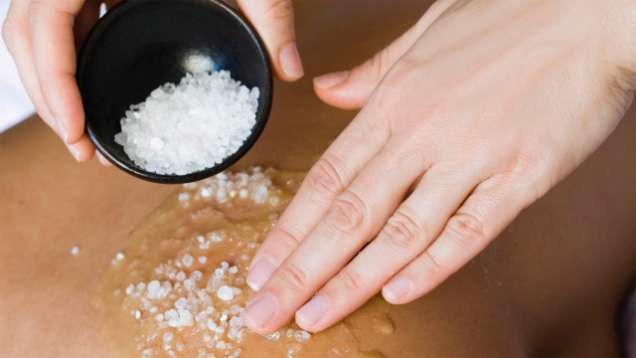 Four Seasons in One
Savour the sensations of winter, spring, summer and fall in this blissfully complete spa experience incorporating an herbal wrap, a massage and an enriching hair and scalp conditioning treatment. This body ritual is a wonderful journey of scents that will leave you relaxed and your skin beautifully hydrated.
80 Minutes - 260 USD
80 Minutes
USD 260
Call 1 (307) 732-5000
Peak Performance
A recovery treatment customized to address any muscle issues you might be experiencing after a day of adventure in Jackson Hole. This ritual incorporates active stretching and therapeutic massage with arnica oil and enzymatic preparations used to soothe and re-energize the muscle tissue.
The 80-minute treatment begins with dry-brushing to cleanse the body of any toxins causing muscle aches and soreness, followed by a willow bark wrap to enhance the process by deeply encouraging increased flexibility and mobility.
50 Minutes - 180 USD
80 Minutes - 260 USD
50 - 80 Minutes
USD 180 - 260
Call 1 (307) 732-5000
Alpine Berry
Crushed local hawthorn berries mixed with strawberry seeds, wild honey and peppermint bring a delightfully skin-smoothing experience. Dull skin cells are buffed and rinsed with a waterfall shower, then a conditioning body soufflé massage ensures skin is left deliciously smooth and silky soft.
80 Minutes - 250 USD
80 Minutes
USD 250
Call 1 (307) 732-5000
High Altitude Body Soak
In a private Spa Suite, submerge in a deep soaking tub beside a cozy fireplace. Himalayan pink salts, known to stimulate circulation, are mixed with your choice of essential oils for a relaxing and invigorating effect.

20 Minutes - 80 USD
20 Minutes
USD 80
Call 1 (307) 732-5000
Note: Prices and treatments are subject to change without notice.