| | |
| --- | --- |
| 1,000,000+ | artifacts at the Istanbul Archaeology Museum |
| 80,000 | cubic metres (2,800,000 cubic feet) of water in the Basilica Cistern |
| 173 | acres of grounds surrounding Topkapi Palace |
| 13.1 | million population |
| 3rd | oldest subway system in the world |
| 2 | continents make up Istanbul - Europe and Asia |
| 1 | largest population in Turkey |
Cultural Crossroads
A fusion of age-old glories and a cool, contemporary 21st-century culture, Istanbul is the last stop in Europe and the first stop in Asia.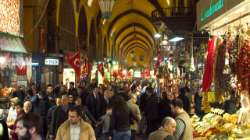 The Spice Market
Treat your senses to an all-out bacchanalia at this 17th century exotic food market selling spices, dried fruits, cheeses and olives in addition to jewelry and household goods. Buy whole spices, not the mixed or ground kind, for the most authentic experience.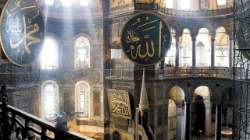 A Tour of Haghia Sophia
Prepare to be rendered speechless by this magnificent structure, dedicated in 537 AD. Arrive early or late in the day and consider taking a guided tour in order to decode the symbols and secrets hidden within its walls.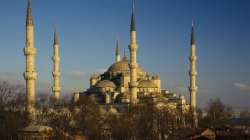 The Blue Mosque
Get ready to give your neck a workout as you stare up in amazement at the some 20,000 cobalt blue Iznik tiles covering the walls of this 17th century mosque. Afterwards, grab a hot Turkish Çay (tea) from one of the street vendors nearby.
Sultanahmet, "The Old City"
Charming stone streets brimming with activity, Sultanahmet is where everything happens. During the day, shop at bazaars and take in historic sites. At night, beautiful views emerge as mosques and monuments light up the sky.