Extraordinary Experiences
Ultimate Pop-Up Volcano Adventure
Take to the air for an unforgettable private charter of Hawaii Island's majestic convergences of earth, fire and water during an adventure offered exclusively by Four Seasons Resort Hualalai.
Lifting off from the Resort's golf course, you'll ascend to new heights on a flight over the northern Kohala Mountains to see skyscraper-high waterfalls, hidden valleys, black-sand beaches and working ranches. Land in an exclusive-access area for a secluded catered picnic lunch beside one of the cascades, and then head south for a guided hike to Kamokuna, the point inside Hawai'i Volcanoes National Park where more than a million gallons of lava flow into the ocean every hour, expanding the island of Hawaii along its southeast coast.
One of the world's leading volcanologists will join your group after the hike for the next leg of your trip over Kilauea Volcano, one of the youngest and most active volcanoes in the world. From 1,000 to 5,000 feet (305 to 1524 metres) above ground level, you'll see lava actively flowing and hear stories about how this volcano – erupting continuously since 1983 – has affected the land, towns and people in the area.
After landing near the volcano, you'll meet your dedicated Four Seasons Volcano Ambassador, who'll chauffeur you via luxury SUV to your home away from home for the evening: the Four Seasons Rainforest Cottage Hideaway. The 1,800-square-foot (167-square-metre), two-level Cottage with fireplace, a flat-screen TV, Wi-Fi, and an outdoor sauna house, whirlpool and showers is specially outfitted and staffed by Four Seasons just for your adventure. Sip handcrafted cocktails while enjoying a pre-dinner show of live Hawaiian music and hula dancing. After you dine on a personalized meal prepared by Four Seasons chefs, retreat to the lanai for s'mores. Close out the evening with a night visit to the Kilauea Caldera overlook with your Volcano Ambassador to witness the volcano's glowing lava against the dark backdrop of volcanic rock fields.
The next morning, awake to the sounds of exotic rainforest birds and to a chef-prepared breakfast. Afterwards, you'll lift off for another helicopter excursion of the Kau Coast. You'll see the southernmost point of the United States, coastal communities, the Kona coffee district, the volcano rift zone and, from approximately December to May, humpback whales. Before returning to the rain forest's edge and Four Seasons Resort Hualalai, touch down on an expanse of secluded beach that's hard to reach except by helicopter and spend a few hours relaxing, snorkelling and sipping mimosas.
This Extraordinary Experience for up to four people is available throughout 2017 only. For details, please contact the Concierge at +1 (808) 325-8000 or reservations.hualalai@fourseasons.com.
Our Ultimate Pop-Up Volcano Adventure made the news. See what these outlets had to say!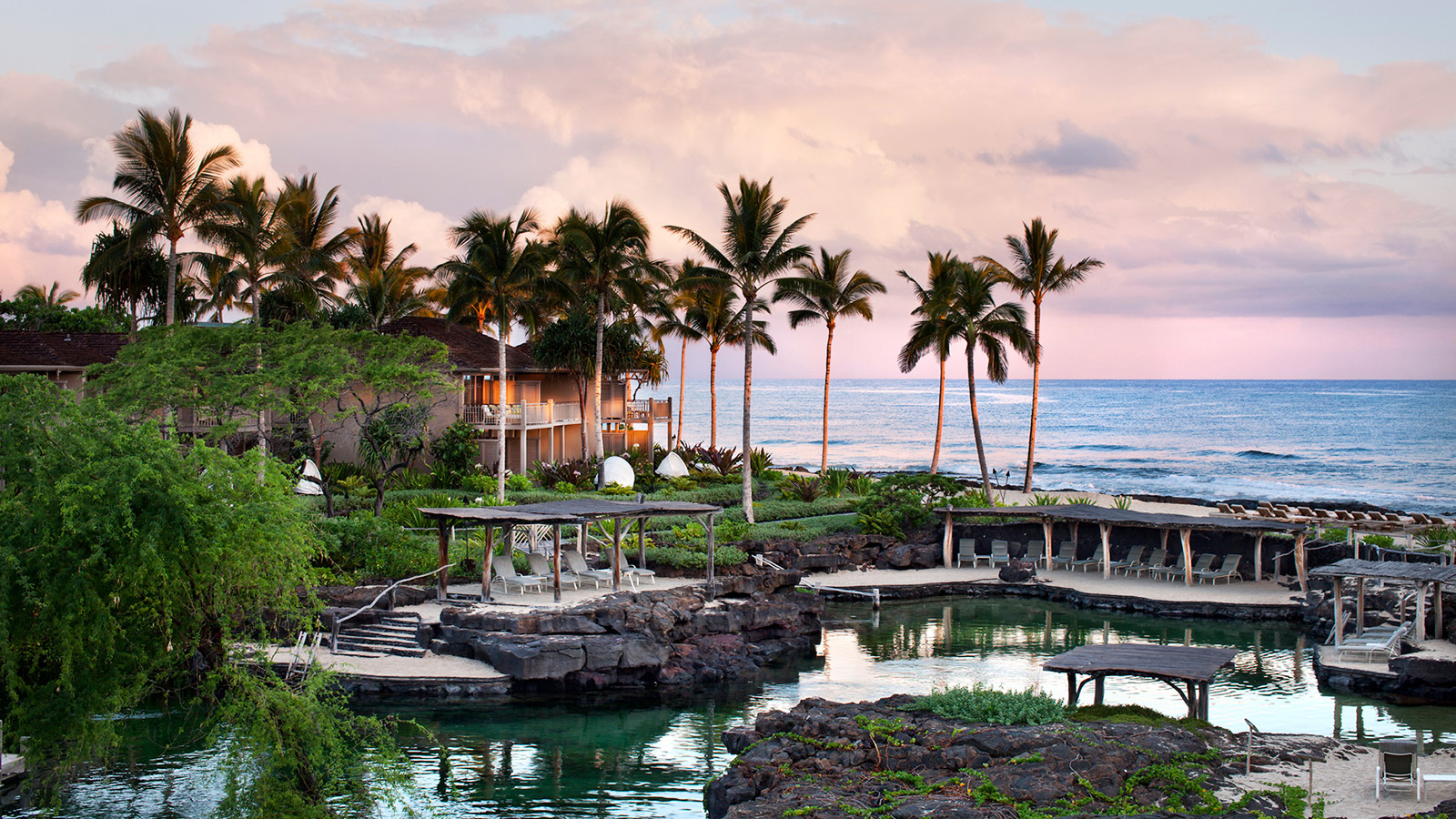 King's Pond
This spectacular pool is a 1.8-million gallon "aquarium" carved out of the natural lava rock. With more than 4,000 tropical fish from more than 98 species (including a spotted eagle ray) swimming freely, King's Pond is certainly the most colourful pool anywhere.
Concierge Recommends Hualalai
The Director of Guest Relations at Four Seasons Resort Hualalai shares unique places to shop, sip coffee, eat chocolate and experience natural beauty on Hawaii's Big Island.
Camp Manitou
Campers ages 9 to 17 can attend daily programs focused on group bonding, recreational activates and even off-site excursions.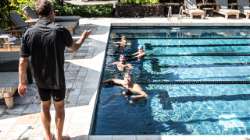 Fitness Facilities
Our Resistance and Strength Studio features the latest workout equipment and focuses on state-of-the-art health and fitness concepts.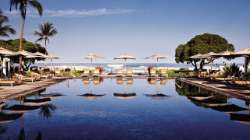 Resort Pools
Cool off in seven swimming areas, from a saltwater pool stocked with tropical fish to a private, adults-only sanctuary.