Hawaii Island is nature's quintissential outdoor paradise, blending fine white sand, dazzling turquoise oceanfront and dramatic black-lava landscapes. Find a number of fun and exciting things to do on the Big Island during your visit.


In Photos: The Wild Side of Kona
When you're on Hawaii Island, there's really no reason to stay indoors. Flip through this photo album, and let us know if you agree.

Honokohau Harbor
Experience world-renowned sport fishing along the Kona/Kohala coast. These calm waters are considered to be the premier blue marlin fishing grounds.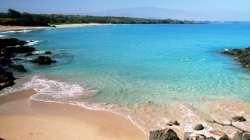 Hapuna Beach
Hapuna Beach offers spectacular snorkeling, swimming, body surfing and picnicking.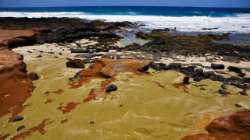 Ka Lae South Point
Ka Lae South Point is the southernmost point of the United States and believed to be the location where the first Polynesians discovered Hawaii in 150 AD.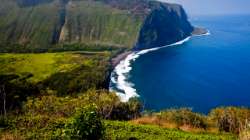 Waipi'o Valley
Waipi'o Valley Lookout offers an incredible view of a once-thriving settlement. This lush green valley inspires visitors to explore its steep slopes, swim along its black sand beach, horseback ride or tour through taro patches.
Captain Cook Monument
At first thought to be the Hawaiian god Lono, Cook was welcomed by the Hawaiians but later killed during a confrontation.
Holualoa Village
Visit the quaint town of Holualoa, where a cluster of old Hawaiian homes have been refurbished into myriad art galleries and local style stores.
Mauna Loa Macadamia Nut Factory
Mauna Loa is the largest macadamia nut orchard on the island, with 2,500 acres (1,012 hectares) of land.