Hong Kong has a lot to offer. From major attractions in the area to the nearby attractions from the Hotel worth a short jaunt. Read on to see why Hong Kong is the perfect place for fun exploration.
Things to Do in Hong Kong
Destination
Major Attractions
Ngong Ping 360
Pay extra to ride on a Crystal Cabin, where you can adopt an amazing bird's eye view as your cable swishes past blue seas and green mountains.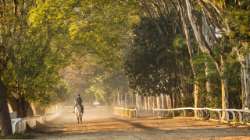 Happy Valley Race Course
Watch the horse races on a Wednesday night at the Jockey Club in Happy Valley. People not only come to see the races, but also for the dozens of food and drink tents and the entertainment attractions.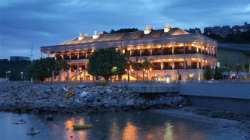 Stanley
After visiting the market Stanley, stroll along the Stanley Promenade until you reach the historical Murray House. Boasting fantastic restaurants under its roof, the building offers a great spot for lunch or dinner.
Destination
Nearby Attractions
Within walking distance from the Hotel
Fringe Club & HK Visual Arts Centre
Live jazz, comedy, art installations. The Fringe is the place to go to catch the cutting edge in the arts scene. Don't miss their regular collaboration with the Hong Kong Sinfonietta for intimate performances and contemporary music from world renowned classical musicians.
Sai Ying Pun
Behind the quirky second-hand stores, the incense shops and traditional Chinese apartments is an area brimming with a huge range of options for your dining delights. We recommend dining at Hung Hing to savour traditional Cantonese food, La Paloma for delicious tapas, and Metropolitain to enjoy a homely French cuisine.
Li Yuen Street
Visit the Li Yuen Street Market for a mishmash of local souvenirs, cheap handbags, trinkets and backpacks.