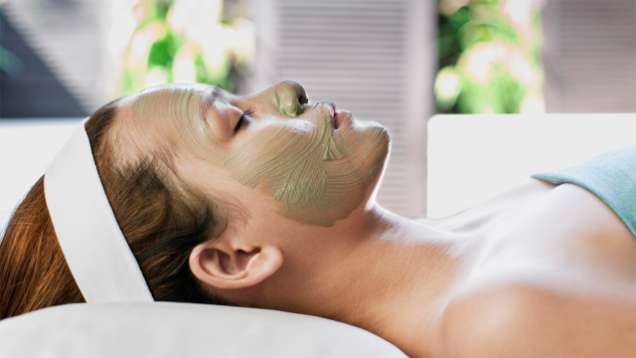 Eternal beauty of the lotus
This luxurious treatment indulges your skin with precious, highly effective ingredients. Lotus regeneration pearls and deluxe caviar increase your skin's moisture level while slowing the ageing process and smoothing fine lines and wrinkles. Special focus on the face and neck area brings improved skin elasticity and firming, and gentle massage on your hands and feet creates an overall sense of relaxation and well-being.
120 Minutes - 2,300 CNY
120 Minutes
CNY 2,300
Call 86 (571) 8829-8888
Journey of the lotus
Experience a harmonising journey for the face and body, enchanting your skin with lotus luxury. A deluxe scrub encourages microcirculation and stimulates skin metabolism, then a warm aromatic massage helps you relax. Your face is pampered with a concentrated active ingredient, leading to a supple, radiant and youthful look.
120 Minutes - 1,900 CNY
120 Minutes
CNY 1,900
Call 86 (571) 8829-8888
First temptation of the lotus
Fast and effective, this anti-ageing facial uses powerful lotus extract for an intensive moisturising effect, giving your skin a velvety, youthful texture. Perfect before a special event.
60 Minutes - 1,180 CNY
90 Minutes - 1,350 CNY
60 - 90 Minutes
CNY 1,180 - 1,350
Call 86 (571) 8829-8888
Facial intensives
These intensive facials deliver superior results for both women and men.
Anti-ageing facial
This highly effective treatment uses natural oils, Inca inchi and larch extract to keep skin firm and tight, while pomegranate and rosehip-seed oil work to slow down the effects of ageing on the skin.
75 Minutes - 1,080 CNY
75 Minutes
CNY 1,080
Call 86 (571) 8829-8888
Hydrating intensive
This hydrating facial leaves your complexion vibrant and moisturised. Essential oils are tailored to improve your skin's condition. Eastern and Western massage techniques convey nourishment to the deepest layers.
60 Minutes - 850 CNY
60 Minutes
CNY 850
Call 86 (571) 8829-8888
Purifying intensive
Refine and freshen oily and combination skin with this balancing facial. The treatment cleanses and exfoliates using massage pressure points to ease tension and tone muscles. A deep-cleansing mask remineralises and creates a bright, radiant complexion.
60 Minutes - 850 CNY
60 Minutes
CNY 850
Call 86 (571) 8829-8888
Facial enhancements
These facial enhancements may be added to any facial treatment but are not offered individually.
Luxury caviar experience
A caviar mask visibly lifts skin, smoothes wrinkles and dispenses moisture, soothing even sensitive or sun-stressed skin and giving it a radiant glow.
30 Minutes - 450 CNY
Luxury eye massage
Moisture support for the skin helps to diminish fine lines and wrinkles in the eye area. Gentle massage with lotus extract adds nourishment and soothes sensitivity.
15 Minutes - 300 CNY
Luxury bust experience
Improving skin elasticity and vitality, this treatment enhances the bust with renewed firmness.
30 Minutes - 300 CNY
15 - 30 Minutes
CNY 300 - 450
Call 86 (571) 8829-8888
Note: Prices and treatments are subject to change without notice. Prices are subject to a 15% service charge. Reservations are highly recommended.