Ignite the Spark
Make a Dramatic Entrance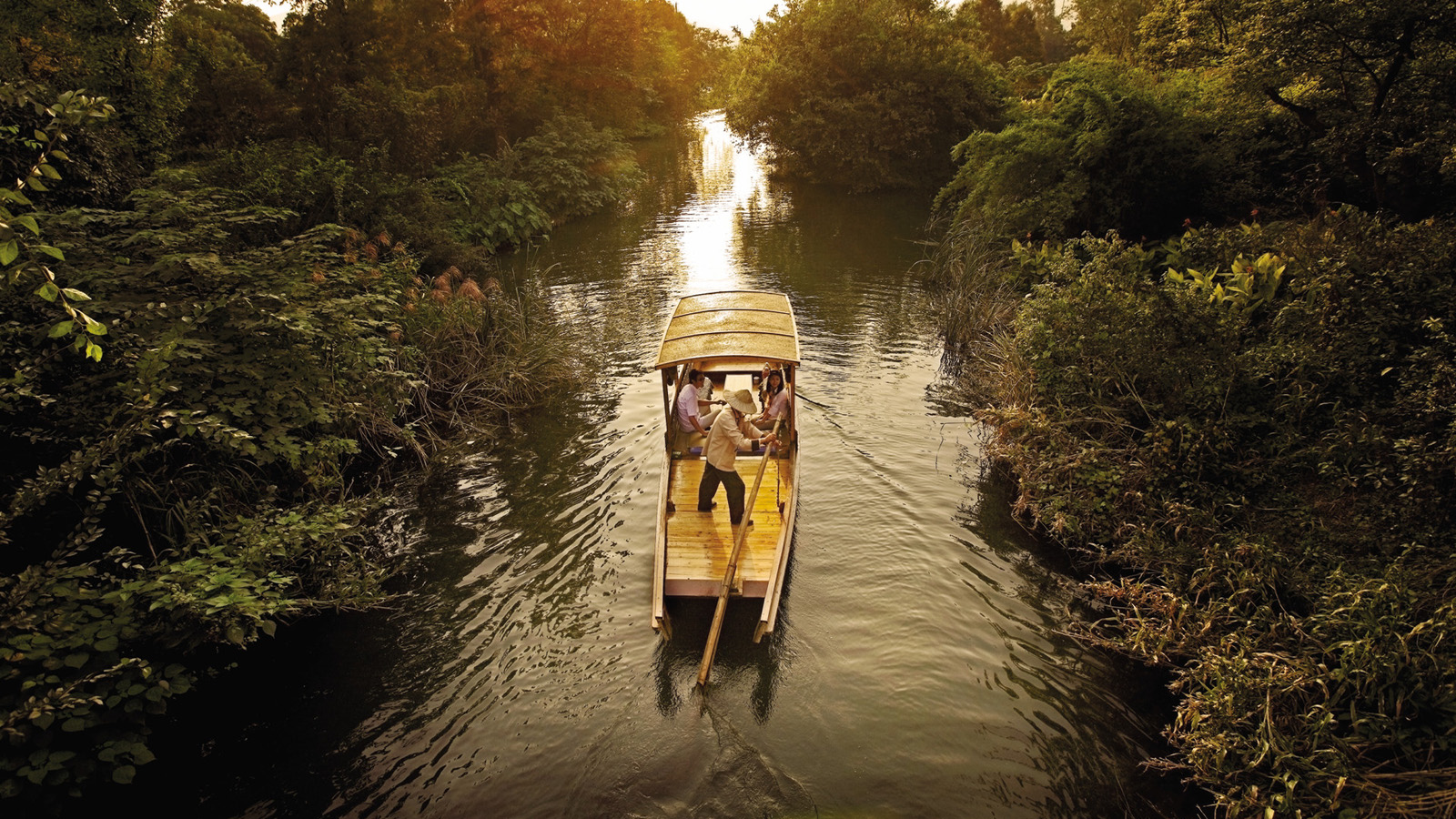 Ready your sea legs. When you arrive in the intimate lakeside village of Hangzhou – just 45 minutes by train from Shanghai – you'll be dropped off at a dock on West Lake, a UNESCO World Heritage site in the middle of a giant traditional Chinese garden. From there, a boat will bring you to the serene waterfront Hotel. Along the way, you'll tour past bridges and temples while sipping a cup of Longjing green tea, a regional specialty made from pan-fried leaves. Who knew getting there could be so much fun?
Tea for two on a pleasure craft surrounded by ancient beauty? We'll drink to that.
Is this how you'll spend your extra time when you Stay Longer with Four Seasons Hotels and Resorts?


Book now to earn a complimentary night
Advance reservations are required and offers are subject to availability. Offer details vary by property and certain terms, conditions, blackout dates and restrictions apply. Offers may not be combined with any other promotions/offers/savings. Only valid on new reservations. Terms and conditions are subject to change.