Entering Hangzhou's central West Lake area is like visiting the world's largest traditional Chinese garden, with ancient temples, pagodas and delicate bridges.
Welcome to Hangzhou
Just 45 minutes from Shanghai by high-speed train, Hangzhou is considered one of China's most famous and beautiful destinations.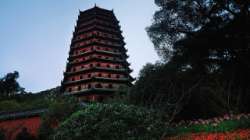 Six Harmonies Pagoda
A true masterpiece of ancient Chinese architecture, Six Harmonies Pagoda was built during the Northern Song Dynasty to ward off the spirits responsible for the heavy tides that would cause flooding. Today, this grand pagoda stands 60 metres (196 feet) tall with seven sides and eight stories. Visitors who ascend the spiral staircase to the top of the Pagoda can look down and enjoy a bird's-eye view of the beautiful Qiantang River.
Lingyin Temple
One of the most famous ancient monasteries in China, it's one of the largest and wealthiest Buddhist temples, with numerous pagodas and grottoes.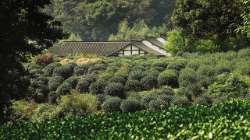 Dragon Well Tea Plantation Walk
Pick tea leaves and sip a delicate cup of exquisite tea as you take in the beautiful rural scenery.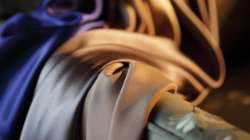 China Silk Museum
The biggest silk museum in the world, celebrate an integral part of Hangzhou's culture.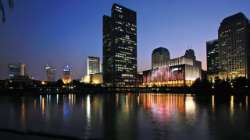 Hubin Shopping District
Hubin Shopping District is a bustling area, offering a wide selection of shops and malls to explore.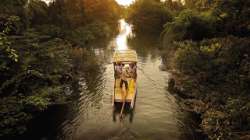 Xixi Wetland National Park
The first and only national wetland park in China, it contains the vivid life of a water village, featuring silkworm feeding and silk production.