Our Extraordinary Experiences
Sunrise Elephant Trek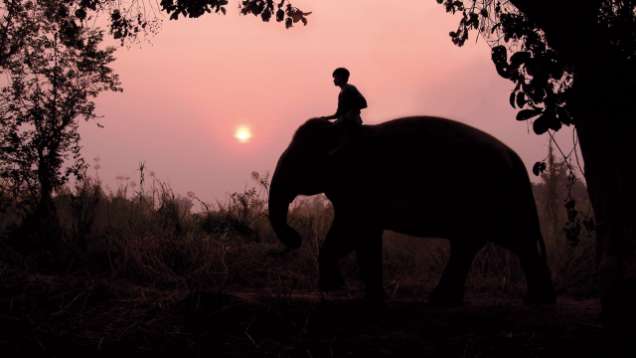 Asian elephants have roamed the Golden Triangle's misty jungles for centuries. Connect with these gentle giants in their natural habitat when you embark on a bareback elephant trek to watch the sun rise over the Laos mountains and the Burmese plains. During this extraordinary journey, available only through Four Seasons Tented Camp Golden Triangle, you'll climb atop a majestic Asian elephant before dawn and ride to Camp Peak to welcome the day. A chorus of birds chirp the soundtrack to your expedition, as you discover the power, strength, warmth and intelligence that has earned elephants a sacred post in Thai culture. When you reach the top, the Camp's highest point, savour a fresh cup of coffee and take in the majestic Golden Triangle views before heading back down the hill to the elephant bathing pool. If you're willing to get wet, join these gentle giants for a splash – it's playtime!

Reservations: +66 53 910-200.
Four Seasons Tented Camp Golden Triangle is a one-of-a-kind camp experience designed for active adults and teens. During an all-inclusive adventure of two or more nights, you'll have your choice of unique activities – right from the moment you arrive in a traditional long-tail boat.
Unique Experiences AT FOUR SEASONS TENTED CAMP GOLDEN TRIANGLE
Drive an elephant through lush vegetation and explore scenic mountain trails, journey on a riverboat to visit the local sights, and pamper yourself in our holistic spa, free-form pool and whirlpool.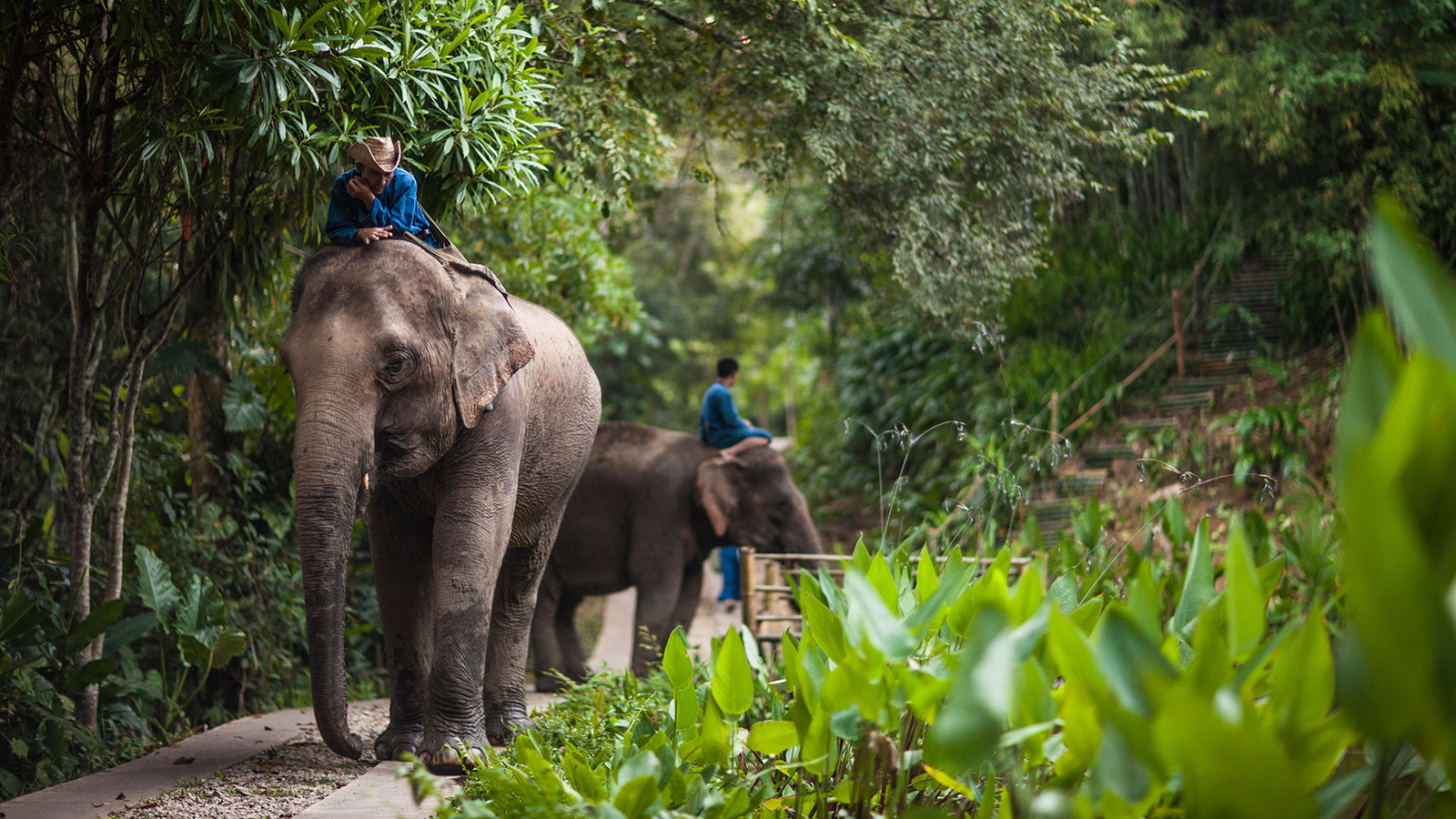 Concierge Recommends
Dine on authentic regional cuisine and discover the past through cultural excursions with tips from a Four Seasons Concierge.