Escape to the natural wonders of Northern Thailand, just south of Burma and west of Laos, for an unforgettable experience. On our unique three- or four- night excursions at Four Seasons Tented Camp Golden Triangle, you'll have the adventure of a lifetime trekking elephants through lush jungle and spectacular mountain trails. Unwind in our superb luxury tented accommodations, which feature stunning views and handcrafted furnishings.
May we help you plan your stay with us?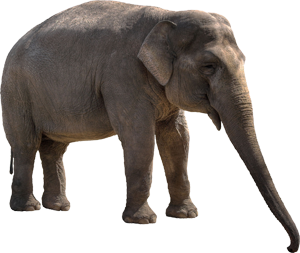 About
Four Seasons Tented Camp Golden Triangle
Local Time:
•
Local Temperature:
25°C / 77°F
P.O. Box 18, Chiang Saen Post Office, Chiang Rai 57150, Thailand
Tel.

66 53 910-200

Fax.

66 53 652-189
Interact with elephants, tuck yourself away in the exotic bamboo jungles of Chiang Rai province, and echo the romantic spirit of 19th-century explorers − all while enjoying Four Seasons luxury at Tented Camp Golden Triangle, Thailand.
For a complete Tour of Thailand experience, extend your stay at the lush serenity at Four Seasons Resort Chiang Mai and the away-from-it-all island paradise at Four Seasons Resort Koh Samui.

Two-Night Adventure Package
Everything you need for two days at our one-of-a-kind Tented Camp, including all meals...
All-inclusive adventures
Personalized excursions and guided activities
Unique dining experiences
Elephant Camp
Professional mahouts training
Thai cooking lessons
Riverside free-form pool
Full-service jungle spa
Trading post boutique
A natural paradise surrounded by majestic mountains, Four Seasons Tented Camp Golden Triangle puts you in an exquisite bamboo jungle close to some of Thailand's oldest civilizations. Ride an elephant, take a nature stroll, and discover the customs of northern Thailand's most colourful hilltribes.

Read More
Further Reading
Concierge Recommends
Guest Experiences Manager at Four Seasons Tented Camp Golden Triangle in Thailand gathers the savviest sight-seeing suggestions he could find.

Become an Elephant Whisperer
With the Elephant Whisperer Package, guests at Tented Camp will get to know the charming giants that call the jungle home in a way that's more intimate and hands-on than ever before.

Family Travel
Parents' insider guide to family travel: Thailand's Four Seasons Tented Camp Golden Triangle. Last hurrah before college?
Discover
Our Golden Triangle