Room Rate
Best available room rate. Our most flexible option.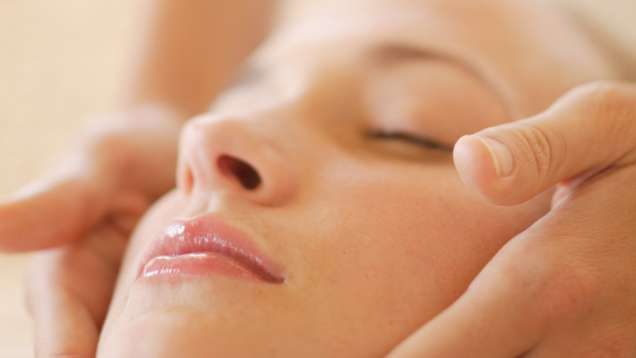 Christmas Spa'rty
Look and feel festive party-ready with a Christmas Spa'rty at The Spa at Four Seasons Hotel Dublin, where a combination of the most glamorous treatments are designed to leave you picture perfect!
The Spa'rty begins with a generous application of our luxurious gold caviar body scrub, enriched with almond and apricot oil, which will nourish and hydrate skin, imbuing it with a golden shimmer that perfectly contours your limbs, back and décolletage. Next, a festive polish is applied to either hands or feet, and a blow dry in our award-winning hair salon completes the pampering experience.
Whether you decide to indulge in a 'Christmas Spa'rty' with friends or to bask in some well deserved you time, our award-winning therapies will leave you ready to make your entrance at any party!
Note: Party goers will be welcomed with a complimentary glass of Prosecco before their Christmas Spa'rty, which allows for full use of the luxurious amenities at The Spa including the lap pool, Jacuzzi, state-of-the-art gym, separate male and female sauna and steam facilities and tranquil relaxation areas.
*Christmas Spa'rties are available for groups of four or more. Price on request.
90 Minutes
EUR 130 - 155
Call 353 (1) 665 4602
Reboot & Recharge at the spa
Reset your factory settings with a Reboot and Re-Charge Treatment at The Spa Four Seasons Hotel Dublin.

Sometimes we need to relax, unwind, take a breath and feel inspired. The Spa at Four Seasons Hotel Dublin has designed a treatment that offers the physical, mental and spiritual benefit of 'healing' the body's stress zones, using a combination of massage, aromatherapy and hot compresses. This treatment is perfect for the business traveller and those feeling overworked who are normally too time constrained to fit such treatments into their weekly routine.
This experience begins with our award-winning therapists applying a warming foot and back compress to treat painful muscle cramps. A deep tissue back and shoulder massage is performed next to release tension, followed by a face and neck massage to combat the affects of 'tech neck'. An anti-aging eye mask is then applied to de-stress the area around the eyes and forehead, and lastly an energizing and refreshing arm and hand massage wards off the repetitive stain pain caused by texting and typing.

The treatment includes access to all of The Spa's five-star facilities including the pool, jacuzzi, sauna, steamroom and state-of-the-art gym.
To make a reservation or for more information, please call the Spa at +353 (1) 665 4602 or email us.
40 Minutes
EUR 120
Call 353 (1) 665 4602
Winter Sparkle at the Spa
Celebrate your inner radiance with 'Winter Sparkle' designed to restore a feeling of well-being with a combination of Express Treatments to polish, soothe and hydrate. This deeply nurturing and rejuvinating experience begins with a full body exfoliation with a nectarine & honey salt scrub followed by a lulur green tea body mask wrap, Sodashi Mini Rejuvinating Facial and lastly a full body hydration.

Ahead of your treatment, we recommend that you arrive early for your appointment and take advantage of the five-star Spa facilities including; pool, Jacuzzi, steam room and sauna, gym and private Courtyard.

Jet Set Glow at the Spa
Say no to jet lag and let's get you up and running on Dublin's time zone with 'Jet Set Glow', specially created to restore the body's inner balance. We'll help you recover from travelling with a combination of express treatments, including a full body exfoliation and facial cleanse with warm compresses to relax and restore, face and neck lymphatic drainage massage, an application of eye lifting gel with cool pads, and finally an ankle massage with pressure points on the feet to ground the mind.

Ahead of your treatment, we recommend that you arrive early for your appointment and take advantage of the five-star Spa facilities including; pool, Jacuzzi, steam room and sauna, gym and private Courtyard.

Spa'licious
Enjoy the perfect combination of indulgence at The Spa, Four Seasons Hotel Dublin, with our Spa'licious Package. With the choice of two 25-minute treatments, full use of the luxury facilities and Afternoon Tea in the Lobby Lounge, this is the perfect way to spend precious time with loved ones or even just to spoil yourself...
This package includes two 25-minute treatments. Choose from the following:
- De-stress Back Massage
- Refresh Facial
- Head Massage
- Body Scrub
- Mini Mani
- Mini Pedi
Can't choose just two? Add an extra 25-minute treatment for EUR 35.
Full use of the Spa's facilities as well as Afternoon Tea served in the Lobby Lounge is included.
Daytox at the Spa – New You
Designed to boost metabolism and improve overall well-being, the Daytox Package at Dublin's most discrete gym and spa facilities includes a step-by-step workout program created by Four Seasons Hotel Dublin's personal trainer and nutritionist of choice Jennifer Miller, as well as a spa treatment, a healthy lunch served poolside, and full access to our five-star spa facilities.
On arrival, you'll enjoy a detox juice before our spa therapists present you with a training pack featuring your 45-minute workout program, including easy-to-follow instructions. After your workout, feel free to swim some leisurely laps in the pool or ease muscle tension in the sauna, steam room and whirlpool. Next, our therapists will deliver the Sodashi Refining Body Toner, which is designed to firm, tone and nourish the skin while relieving stress and fatigue, leaving you glowing with well-being from the inside out. After the treatment, enjoy a Daytox Well-Being Lunch designed by Executive Sous Chef Alberto Rossi and nutritional expert Jennifer Miller.

This package includes:
Detox juice
Full access to our spa facilities
Workout program designed to be followed for 45 minutes
55-minute Sodashi Refining Body Toner
Well-Being Lunch served poolside
Add a personal training session and/or nutritional consultation with Jennifer Miller for an additional EUR 35.
After completing the Daytox Package, guests will be invited to take advantage of a three-month gym membership plus a complimentary personal training session from Jennifer Miller for a total of EUR 650 (no joining fee).
To reserve the Daytox Package, please call +353 (1) 665 4602. The package is available Monday through Friday, subject to availability.
Baby Blossom
All mothers-to-be deserve to be pampered and cared for during this special time. Designed to soothe away the stresses associated with pregnancy, this nurturing package begins with a gentle lower leg and foot massage to energize, reduce swelling and stimulate circulation. Next is a relaxing back and shoulder massage (The Spa's award-winning therapists concentrate mainly on the muscles that are responsible for supporting the pregnancy). A Sodashi Calming Facial follows and gives the skin a bright, radiant glow.
After the treatment, enjoy a delicious two-course lunch served poolside at The Spa, then relax and enjoy all of The Spa's facilities, including a fully equipped gymnasium, lap pool, whirlpool, sauna, steam room, outdoor Courtyard and relaxation area.

This treatment is designed to provide a feeling of well-being and inner peace. We recommend that the sauna and steam room are not used.
This package is available Monday to Friday, subject to availability. We'll be expecting you!
Urban revival day
Custom design your own spa day with any two-hour combination of treatments from our spa menu.

This package includes:

Choice of treatment(s)
Two-course lunch
Full access to fitness and pool facilities
Sodashi wholeness ritual – balance and harmony
This journey begins with a cleansing and remineralizing therapy for the entire body. While you are cocooned by the richness of Sodashi's plant essences and botanical oils, Sodashi's body-balancing Himalayan salts will be applied to your skin. Then, after a refreshing shower, you will experience some of Sodashi's exclusive massage techniques for the face and body, performed to stimulate healthy organ function and create internal harmony. You will end your journey feeling nurtured and complete.

This package includes:

Sodashi relaxing herbal-infused foot bath
Sodashi warm oil and body-balancing salt therapy exfoliation
Sodashi chakra-balancing treatment
Sodashi marine mineral facial
Two-course lunch
Full access to fitness and pool facilities
Sodashi purity ritual – being free
In this sensitive ritual for the mind and body, Sodashi's natural serum and mud mask deliver a gentle sensation of heat along the spine and kidneys, soothing and relaxing the nervous system. As you embrace the warmth on your back, a full-body massage begins at your legs. This specialized Sodashi massage works from the skin to the muscles to help remove accumulated toxins and waste. After the massage, a purifying facial incorporates the cleansing properties of Argiletz clay and Sodashi's balancing plant essences.

This package includes:

Sodashi cleansing herbal-infusion foot bath
Sodashi marine body wrap
Sodashi purity facial
Two-course lunch
Full access to fitness and pool facilities
Sodashi radiance ritual – beaming happiness
For this rejuvenating ritual, designed to strengthen your mind, body and spirit, Sodashi uses nature's intelligence to awaken inner beauty and enhance your natural radiance. First, Sodashi's aromatic compresses relax your entire body, allowing deep tensions to subside. Next, exotic French pink clay, blended with herbal tonics and pure plant essences, is massaged over your body to deliver profound toning and conditioning effects to the skin. After a rejuvenating shower and the application of a luscious body cream, your face is treated to the ultimate facial. The Samadara ultimate age-defying facial uses a sequence of timeless anti-ageing techniques, rooted in ayurvedic healing traditions, that are designed to reawaken the skin's natural healing energies, restoring elasticity and radiance. This journey pampers and cares for your entire body, leaving you feeling light, refreshed and vibrant.

This package includes:

Sodashi reviving herbal-infusion foot bath
Sodashi warm aromatic body compresses
Sodashi body massage with sweet citrus massage oils
Sodashi body toner
Sodashi Samadara ultimate age-defying facial
Two-course lunch
Glass of champagne
Full access to fitness and pool facilities
Mid-Week Retreat
Escape the hectic pace of everyday life and experience an oasis of calm in Dublin. Treat yourself – or invite your best friends – and let us take you on a journey of relaxation and renewal. Your time at The Spa will include access to a whirlpool and lap pool drenched in natural daylight, a high-tech fitness centre, and a soothing sauna and steam rooms. Before your treatments, enjoy a cup of herbal tea in The Spa's relaxation areas. Our kitchen has prepared some healthy and refreshing lunches for you to enjoy.

This package includes:
A relaxing back massage
An aromatic facial
A soothing arm and hand massage and an application of the nail polish of your choice
Full access to fitness and pool facilities
Available Monday to Wednesday from 10:00 am to 4:00 pm.

Note: Prices and treatments are subject to change without notice.