Room Rate
Best available room rate. Our most flexible option.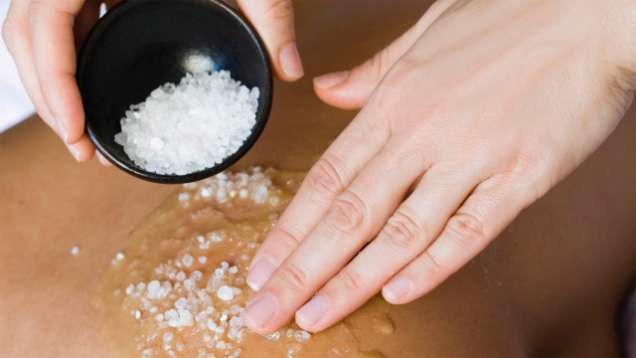 Special Offer: Treatment of the Season
Re-set Your Factory Settings with a REBOOT & RE-CHARGE Treatment at The Spa Four Seasons Hotel Dublin.
Sometimes we need to relax and rewind and take a breath and feel inspired. The Spa at Four Seasons Hotel Dublin has specially designed a treatment that offers physical, mental and spiritual benefit of 'healing' the body's stress zones, using a combination of massage, aromatherapy and hot compresses. This treatment is perfect for the business traveller and those feeling overworked who are normally too time constrained to fit such treatments into their weekly routine.

This experience begins with our award-winning therapists applying a warming foot and back compress to treat painful muscle cramps, then a deep tissue back and shoulder massage releases tension, followed by a face and neck massage to combat the affects of 'tech neck'. Next, an anti-aging eye mask is applied to de-stress the area around the eyes and forehead, and lastly an energising and refreshing arm and hand massage wards off the repetitive stain pain caused by texting and typing.

The treatment includes access to all of The Spa's five-star facilities including the pool, jacuzzi, sauna, steamroom and state-of-the-art gym. Treatment time is 40 minutes for a cost of EUR 120. To make a reservation or for more information, please call the Spa at +353 (1) 665 4602 or email us.
Sodashi contouring marine body wrap
Beginning with an invigorating exfoliation that combines finely ground pumice and volcanic clay, your treatment is then followed with a comforting body wrap of Sodashi's warm body mask. This mask is rich in carefully selected marine extracts, plant essences and algae, and is used exclusively by Sodashi to stimulate the lymphatic system and assist in the removal of accumulated toxins – a common cause of cellulite. After a refreshing shower, Sodashi's specialised contouring gel cream is applied to your body, leaving your skin feeling and looking toned and lustrous.
Sodashi vanilla bliss
This highly fragrant and gentle all-over body exfoliation will soothe and calm the mind and body while revitalising and hydrating the skin. Containing sandalwood powder as an active ingredient, this treatment is the perfect tonic to relieve tired, aching muscles. Following this fragrant experience, you will delight in the aromas of vanilla and coconut infused in your skin.
This treatment is safe and effective before, during and after pregnancy.
Sodashi salt serenity
Restore balance to your body with the application of warm soothing oils, followed by a Himalayan salt and plant essence therapy treatment. Gentle stimulation of the body's circulatory system relieves stress and fatigue. This salt therapy treatment is also perfect after long periods of travel or exercise.
Sodashi refining body toner
This treatment begins with the application of Sodashi's jojoba body polish to exfoliate and cleanse the whole body. After a nurturing full-body mask is applied, you will be cocooned in a comforting body wrap while enjoying a scalp massage for total relaxation. Sodashi's refining body mask – rich in French pink clay and herb extracts – firms, tones and conditions the skin. This rejuvenating therapy is extremely beneficial in treating scar tissue and stretch marks, and is safe and effective before, during and after pregnancy.
Sodashi cleanse and de-stress back treatment
Sodashi's back treatment helps soothe and relax muscle tensions. The aromatic oils allow your body to unwind with a gentle and uplifting back exfoliation. This enhances your treatment and further aids your relaxation.

Tir na n'Og scrub
This treatment combines Irish beauty products that have been used throughout the ages. A sea salt, lemon and honey scrub exfoliates the skin and diminishes the appearance of age spots. At the same time, the skin is nourished with honey and yogurt.
Tir na n'Og wrap
This fresh and organic Irish yogurt, honey and rose hip wrap is high in vitamin C, antioxidants and fatty acids. It detoxifies and rebuilds the skin, leaving it supple and smooth.
Nail services
Classic manicure
French manicure
Classic pedicure
French pedicure
Depilatory services
A full range of depilatory services is available. Please contact the spa for information.
Tinting
Please contact the spa for information.

Note: A patch test is required prior to any first visit for a tinting or a depilitory appointment. Please make arrangements for this test a minimum of 24 hours prior to the appointment.

Make-up application
Make-up application is available. Please contact the spa for appointments.
Note: Prices and treatments are subject to change without notice.