Where Each Meal is an Experience
From a business lunch at Il Teatro Italian restaurant to a fine post-meal cigar in a clubhouse setting, Four Seasons Hotel Doha puts thought, creativity and attention to detail into every element of our cuisine.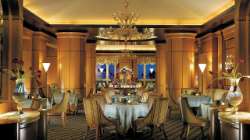 Our Take on Italian
Crusty baked bread and the freshest of fish hand-selected from local markets are just a hint of what you'll find at Il Teatro Italian restaurant in Doha, perfect for an intimate dinner or smart business luncheon.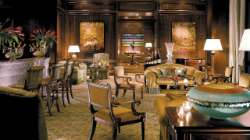 Meet Me in the Library
Make your selection from our fragrant mahogany humidor and pair it with your choice of single-malt whisky. The Library Bar and Cigar Lounge is a guest favourite for a relaxing evening.