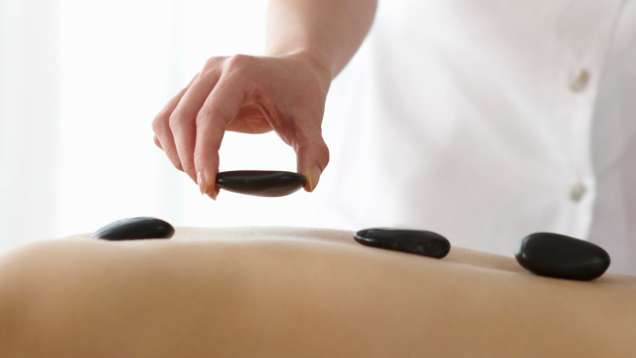 Las Colinas Custom
Developed over 25 years by our tenured team of massage specialists, this completely customized massage is focused on taking care of your needs. Choose any of the following massage styles, or create your own unique combination in consultation with your massage therapist.

Swedish
Therapeutic
Deep tissue
Steamed Towel
Long used as a homeopathic remedy for strains and sprains, arnica helps to reduce pain and soothe tired muscles. During this customized massage, hot towels are steamed with arnica and applied to areas of tension – perfect after a long day of golf, or simply to melt away muscle tension.

Healing hot stone
Used by Native Americans to soothe tired limbs, this deeply relaxing massage provides long-lasting relief from stresses and muscle tension.

Pregnancy
Designed to cater to the specific needs of the mother-to-be, this massage uses plush pillow support and specialized techniques to provide comfort and relaxation during the second and third trimesters.

Couples'
Enjoy a Las Colinas Custom Massage for two, side by side in one of our Couples' Spa treatment rooms.
Specialized Sports
Schedule a sports massage that's completely customized to your sporting discipline. Developed by our dedicated Dallas massage therapists specifically for our Sports Club members, this customized massage combines focused techniques and an organic muscle-relieving balm to relieve sore, aching muscles and increase range of motion while reducing tension.
Express
Recharge with a 25-minute massage focusing on where you need it most. Ideal as an addition to any facial or body treatment.


Note: Prices and treatments are subject to change without notice.