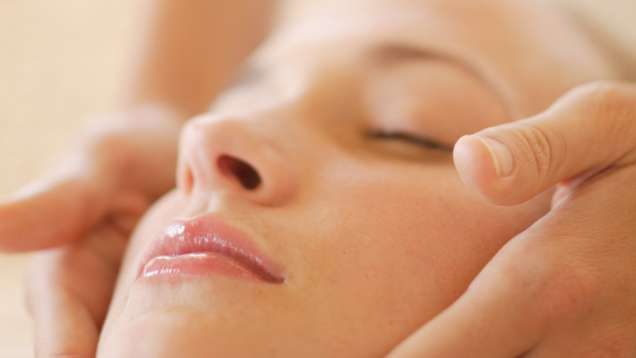 Four Seasons facials are an exquisitely pampering experience, creating a natural-source, healthful glow. All facials include a complimentary analysis of your skin, to determine which products are best suited to your needs. We use only the finest botanical skincare products, containing the most effective natural-source ingredients. All formulas are proven non-comedogenic, are not tested on animals, and contain no mineral oil, lanolin, artificial fragrances, artificial colours or alcohol.
Hydrating and healing
This facial features propolis, a natural ingredient collected by bees from Poplar trees in the Jura Mountains of France. Rich in natural antibiotics, propolis is decongesting, desensitizing and very healing. Your facial begins with cleansing, toning, exfoliation and extractions (if necessary), before the specialty mask is applied.

Anti-ageing
Designed to reduce fine lines, strengthen the skin's elasticity, counteract photo-ageing and restore a youthful appearance, this deep cleansing facial and specialized mask create a luminous effect. A high-potency concentration of vitamin C, along with freeze-dried seaweed, provides exceptional antioxidant benefits. Recommended for mature skin.

Soothing and Repairing Facial
This specialized deep cleansing facial will help to reverse the signs of photo-ageing. Rich in amino acids, drenched with minerals and antioxidants and loaded with aloe vera, this facial immediately helps to soothe the skin, reduce signs of redness and treats dilated capillaries. Excellent for all skin types. Highly recommended for sensitive skin, Rosacea and sun burn.

Facial enhancements
These specialized eye treatments may be added during your facial.
Anti-puffiness eye treatment
Alleviates dark circles and puffiness.
Marine collagen eye treatment
Minimizes fine lines and accentuates the eye contour.
Note: Prices and treatments are subject to change without notice. Prices are subject to a 10% service charge.