Nestled on a Pacific coast hillside and overlooking golden sand beaches, Four Seasons Resort Costa Rica at Peninsula Papagayo is your premier eco-adventure destination. This year, join us to experience the renowned "Pura Vida" lifestyle during our exciting 10th-anniversary celebrations.
May we help you plan your stay with us?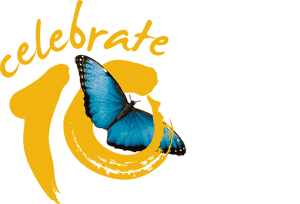 About
Four Seasons Resort Costa Rica at Peninsula Papagayo
Local Time:
•
Local Temperature:
26°C / 79°F
Peninsula Papagayo, Guanacaste, Costa Rica
Tel.

(506) 2696-0000

Fax.

(506) 2696-0010

Stay Longer – Fifth Night Free
Time is on your side. Extend your stay and give yourself more days to relax, explore,...

Resort Credit (Up to USD 500 Daily)
Use your valuable daily credit to indulge in a variety of dining options, spa treatments...
What Kind of Traveller Are You?
Four Seasons Resort Costa Rica appeals to a wide range of travellers because of the many things to do in and around the Resort and the area itself... Including the fine art of doing nothing at all.

Tennis and Golf
Spa
Travel writing workshops
Sea kayaks and Catamarans
Deep sea fishing
Luxury Cabanas
Scuba lessons and diving
Snorkelling equipment, kayaks
All meals for children under five years of age
Business Centre, open 24 hours a day
Two beaches
Tuanis Teen Center
Four swimming pools
Poolside amenities every 30 minutes
L'Occitane bath amenities
Camp Papagayo, a seasonal eco-adventure camp for children aged 4 – 12
Nature is the main attraction in the country that practically invented eco-tourism. From world-class surfing and beaches to exhilarating jungle encounters with rare howler and white-face monkeys – not to mention more than 800 bird species – diversity abounds.

Read more
Must-See Attractions
Concierge Recommends
With input from local connaiseurs, our Concierge shares her best sight-seeing destinations and activities.

Ecotourism Central
From national parks to bubbling mud and steaming fumaroles, opportunities to get in touch with your inner ecotourist abound.