My Four Seasons
The Chef's Table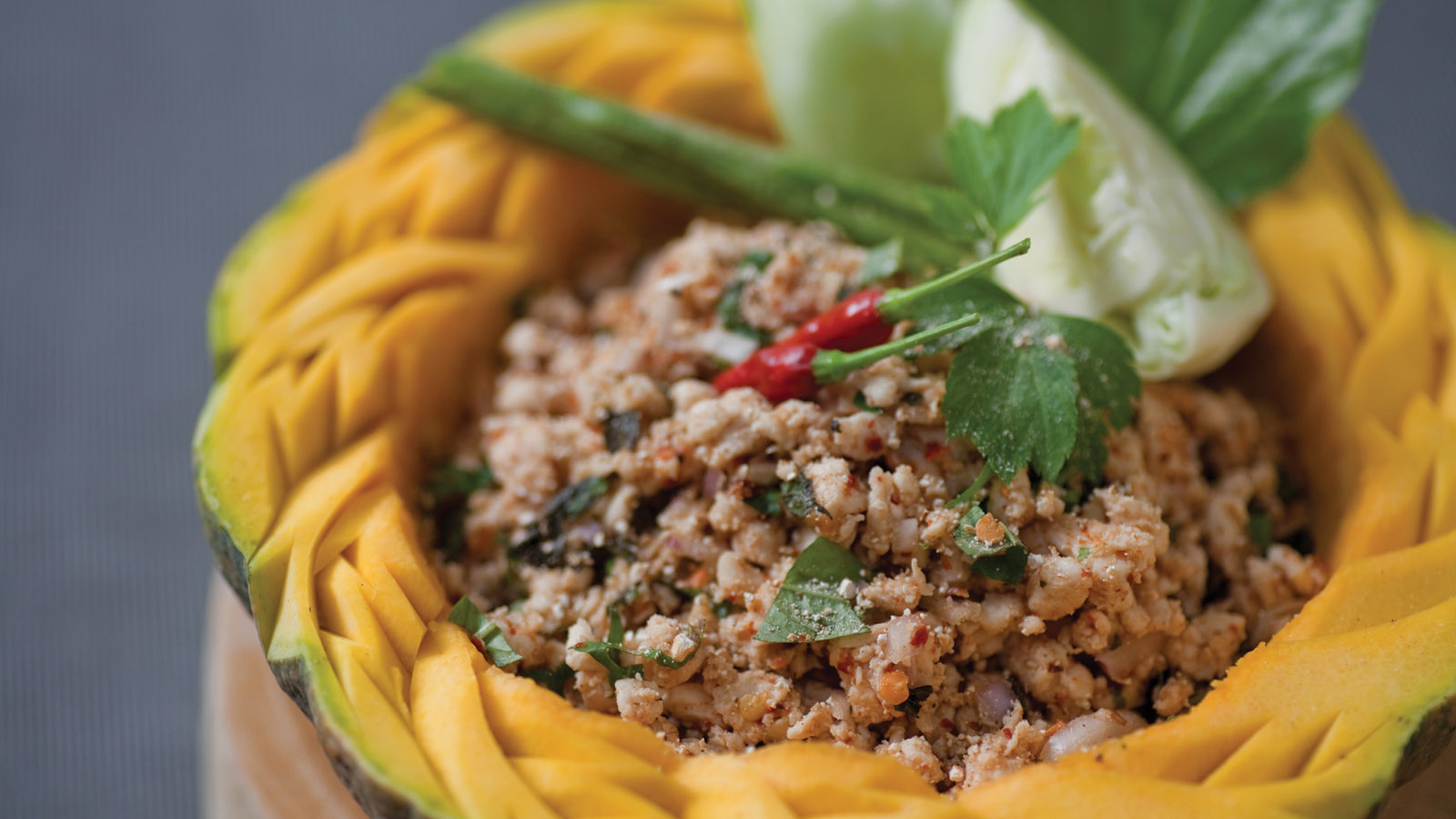 It's one thing to dine on Thai cuisine prepared by a world-class chef. But it's another to witness that chef create the meal right before your eyes, which is exactly what you can expect from Pirun Pumicome, our Thai Chef Instructor at Four Seasons Resort Chiang Mai.

"Cooking is my life's passion," says chef Pirun. "So why would I hide that process behind closed doors in a kitchen?"

With this in mind, Pirun's goal is to bring you closer to the food you eat and to introduce you to fresh ingredients and uncommon flavours not often found in Westernized Thai food. "I've always enjoyed learning about food, learning new techniques, and learning about different cuisines, but now it's time for me to share the knowledge I've gained over the years with our guests, and to teach them some of the secrets of Thai cuisine that I've picked up along the way", he explains.

Pirun brings his years of culinary expertise to the Resort, instructing a six-day training regimen to create a single meal experience with the patrons of the Chef's Table. A must-do activity for anyone who visits the Resort, the Chef's Table allows you to ask questions and sample individual ingredients as you learn various traditional preparation methods and culinary techniques. At the same time, you get to enjoy a sumptuous meal of 15 different Thai dishes to share, family-style, with a small group limited to only 12 guests.

Whether or not you leave Chiang Mai a chef yourself, you'll taste and witness the preparation of an authentic Thai meal, and gain an understanding of the delicate blend of spices and flavours that have become tradition. You'll also enjoy an unforgettable, intimate cooking experience, and leave with the indelible impression of Pirun's infectious smile and lifelong passion for Thai cuisine.
other four seasons stories