Our Extraordinary Experiences
Dine at One of the Seven Wonders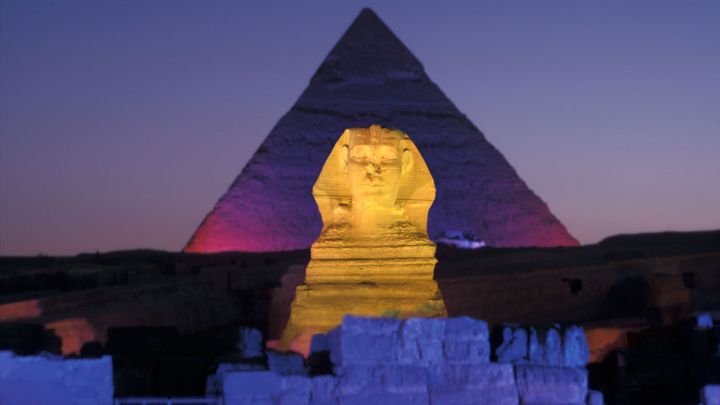 Venture into the desert for a night like no other. Beneath a canopy of stars, you'll see the Pyramids of Giza come alive during a private showing of a spectacular sound-and-light display that explores the history and mystery of the ancient Egyptian empire. As the stone monuments are illuminated, a voice booms through the night, unfolding breathtaking legends of the majestic Sphinx. The stories of Khufu's Great Pyramid, Khafre's pyramid, Menkaure's pyramid, and the altars that surround them, will take you back in time on a journey through the marvellous mysteries of the Pharaohs. The lives of the legendary rulers and the structural nuances of each ancient monument are highlighted through lights projected onto the pyramids themselves, and you get to witness it entirely from a fit-for-royalty stage.
Your night does not end when the hour-long show concludes; dine privately at an exquisite table set against the backdrop of the Great Pyramid, while the Cairo Symphony Orchestra illuminates the night just for you at your once-in-a-lifetime dinner. A private Four Seasons chef and culinary team cater to your every epicurean fancy. It's an evening fit for – and inspired by – Egypt's greatest kings.
Reservations: +20 (2) 2791-7000. Advanced booking required. Experience subject to availability.
| | |
| --- | --- |
| 7 | restaurants and lounges |
| 14 | treatment rooms in our Spa |
| 13 | meeting and event spaces |
| 24 | hour-a-day multilingual Concierge, fitness facilities and In-Room dining services |
Outstanding Dining, Amenities and Service in Cairo's Garden City
Claim your personal share of calm and comfort in the middle of bustling Cairo. Let beauty and charm envelop you as our dedicated staff delights you at every turn.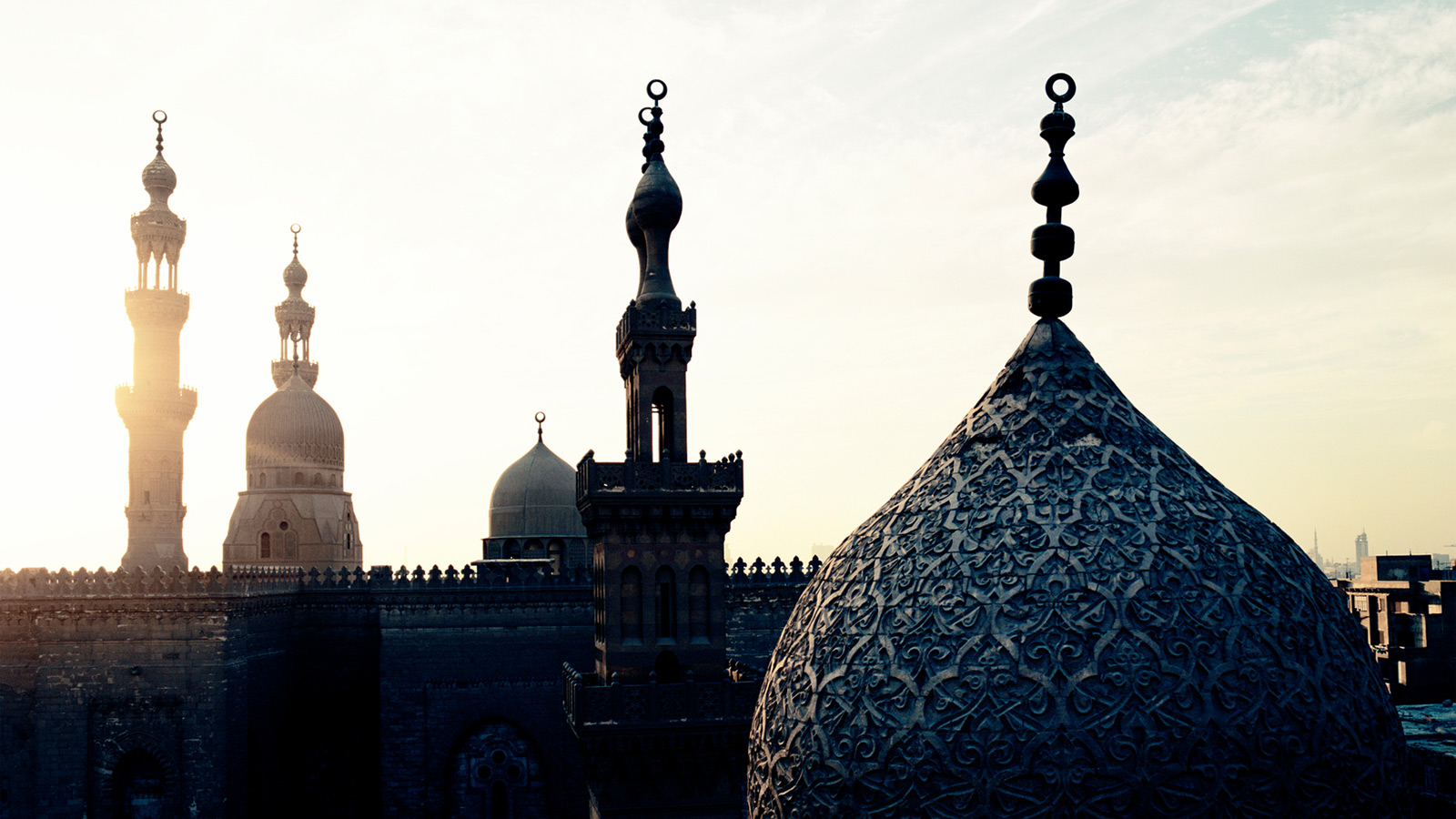 CONCIERGE RECOMMENDS
Taste authentic Egyptian cuisine, take in unbeatable views of the pyramids and have fun with the whole family in Cairo.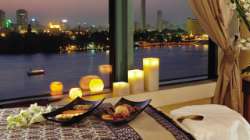 The Largest Spa in Cairo
Our Spa goes beyond the requisite massages and facials. Its 14 rooms include a couples treatment room, sauna, steam room, whirlpool, cold plunge and a fully furnished relaxation area with floor-to-ceiling views of the Nile.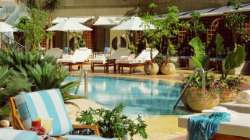 Dinner at the Pool Grill
This is where you head for something simple and delicious at the end of a packed day. Savour a meal of fresh sea bass as swimmers frolic nearby. Follow with some shisha, a traditional tobacco available in a number of flavours.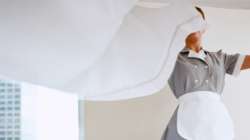 Impeccable Service
The Four Seasons experience extends far beyond your room. A multilingual Concierge, transportation and tour booking assistance, twice-daily housekeeping, and a 24-hour Business Centre are just a few of the ways we take care of you throughout your visit.