Egyptian philosophy regards beauty as a holistic concept that embraces both the inner and outer self. The Spa and Wellness Centre at Four Seasons Hotel Cairo at The First Residence cares for the whole person, bringing together the physical and spiritual senses to unite the whole being. Trained to be the very best, our team members are chosen for their resourcefulness and dedication. By meeting your every need, we allow you the time to restore your well-being and recharge your zest for life.

Take a break from the bustling Cairo streets with one of our revitalizing spa treatments. Located on the Hotel's fourth floor, the Spa focuses on uniting the body and mind, and the level of personalized attention you'll receive at our Cairo spa is among the best in the city.
Hours
| | | |
| --- | --- | --- |
| Spa facilities | Every day | 6:00 am – 10:00 pm |
| Spa treatments | Every day | 10:00 am – 10:00 pm |
| Fitness facilities | Every day | 24 hours for Hotel guests |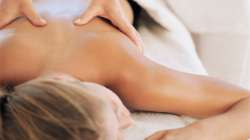 A Private Spa in Your Room or Bridal Suite
Our professionals bring everything you need for a relaxing massage right to your guest room. Enjoy a Deep Tissue or Imperial Massage, then take a long soak in your marble bathtub. This treatment is perfect for the weary traveller.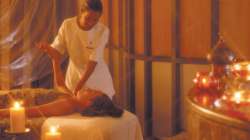 The Balinese Massage
Relax from head to toe. Skin rolling, acupressure and essential oils are used in this full-body treatment said to stimulate circulation, ease muscle and joint pain, and bring about a sense of calm and well-being.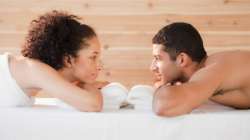 Couple's and Special Occasion Massages
Celebrate a wedding, an anniversary or another special occasion by relaxing together in a private suite with views of the Nile. An excellent choice for couples, our Pharaonic Massage uses Egyptian aromatic oils to release tension.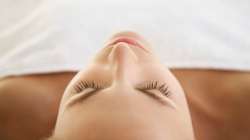 Spa Promotion of the Month
The Spa and Wellness Center is an oasis of tranquility in the heart of the busy Cairo. Explore our newest additions to the spa menu with a variety of relaxing massages.
Note: The Spa and Wellness Centre at Four Seasons Hotel Cairo at The First Residence is designed exclusively for the use of Four Seasons guests and members. Children must be 14 years of age to utilize the sauna and steam room (unless accompanied by an adult), 12 years of age to use the health club/fitness centre, and 18 years of age to receive all massage and body treatments. Guests 12 years of age and older may receive massage, facial and body treatments, but we encourage parents to accompany their child during treatments, or, alternatively, to sign a waiver. Transfer of any spa package or service is prohibited, as is smoking and the use of mobile phones in the spa vicinity.