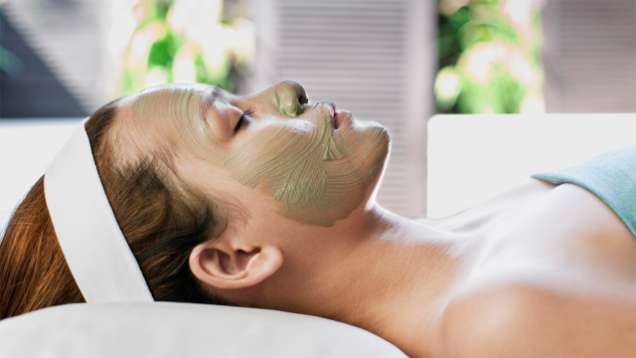 Kirei method
This treatment is inspired by the Japanese facial massage Kobido, traditionally restricted to royalty.
Tropical energy injection
Using an exquisite combination of products rich in tropical fruit (mango, orange and apricot), this treatment provides skin with extra energy and protection from the sun. Powerful antioxidants (such as vitamins C and E) and re-lipidising oils (soy, linen and sunflower) revitalise the skin.
Reviving Vegetal Facial Treatment
In this nourishing treatment, natural active ingredients – including olive oil, soy, linen, sunflower and vegetable flakes rich in vitamins A, C and E – work to revive dull, tired-looking skin.
Hydrating
This treatment is designed to help the skin retain moisture, softening the signs of ageing and enhancing the skin's ability to repair and protect itself. Suitable for all ages at any time of year, the treatment is ideal for those with normal skin that tends to be dry and alipic, or before or after sunbathing.
Instantaneous luminosity flash treatment
This treatment, ideal for eliminating signs of fatigue before a special occasion, has an extraordinary revitalising effect on the skin. It's also a great pick-me-up during busy work and travel schedules, when skin can lose its vibrancy.
Luxury Time Expert anti-ageing Treatment
In this relaxing beauty ritual inspired by Japanese facial massage, innovative anti-ageing and anti-wrinkle products containing active ingredients work in perfect harmony with the therapist's expert application method.
Spa Pearl therapy
This sophisticated black pearl treatment, inspired by the serenity of the moon, hydrates, nurtures and exfoliates to achieve firm, soft and elastic skin. A massage based on Ayurvedic techniques rejuvenates and stimulates circulation, eliminates toxins and works on energy centres in the face.
Note: Prices and treatments are subject to change without notice.