Known for expertly prepared meats, fresh flavours and warm social gatherings, Argentinian cuisine has both global influences and regional flair. Dine on premium beef and impeccable seasonal vegetables in a dramatic airy setting at Elena, or savour delicious bites and equally delicious wine, cocktails and artisanal beers at the casual chic Pony Line.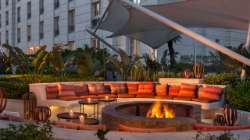 Nuestro Secreto
With a casual eclectic backyard esthetic, Nuestro Secreto transports guests to a "secret garden" urban retreat within a bustling cityscape.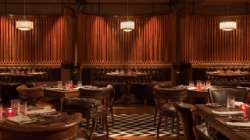 Meet Sommelier Vanina Carnevali
The Head Sommelier at Four Seasons Hotel Buenos Aires shares her expert Argentinean wine tips.