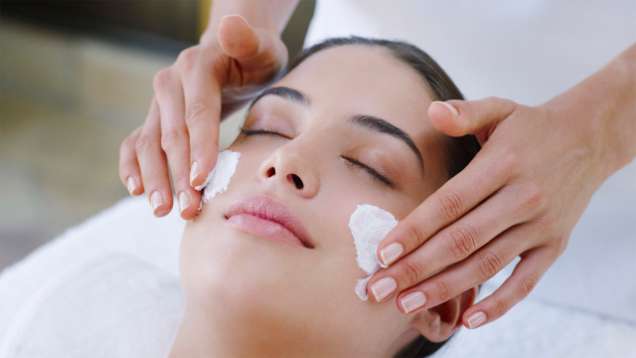 Natura Bisse
Diamond luxury lifting
A world class anti-ageing treatment designed to reveal rejuvenated skin. Incorporating the techniques of Shiatsu, mio-facial lifting and the gentle caress of aromatherapy, the sophisticated and exclusive ingredients penetrate the deepest layers of your skin, redefining your face with intense hydration and regeneration.
90 Minutes - 280 EUR
La alternativa
Using the exclusive inhibit collection, this one-of-a-kind facial will significantly reduce facial expression lines and wrinkles, leaving your face smoother and rejuvenated.
90 Minutes - 210 EUR
Citrus a-peel
Give your skin a much-needed boost of energy with pure vitamin C. Formulated to improve the appearance of the skin and stimulate collagen production, this anti-oxidant facial fights the signs of premature ageing and helps repair sun damage. Your skin will emerge nourished and revitalised.
60 Minutes - 180 EUR
The cure
This deep-cleansing facial uses cutting-edge thermo-active enzymatic detoxification before applying a nano-stimulating mask to soothe and revitalise the skin.
60 Minutes - 165 EUR
O2 awakening
A facial specially designed to combat signs of ageing caused by prolonged exposure to toxins and pollutants. Excellent for big city goers, smokers and frequent flyers.
60 Minutes - 165 EUR
60 - 90 Minutes
EUR 165 - 280
Call 90 (212) 381 41 60
Enhancements
Age-defying lip and eye treatment
This intensive repair treatment restores firmness around the delicate eye and lip areas. The result is visible reduction of fine lines and wrinkles, and restored moisture and elasticity.
30 Minutes - 40 EUR
Huff the puff eye treatment
Formulated with a marine seaweed concentrate, this dramatically effective treatment helps reduce puffiness and diminish dark circles around the eyes.
30 Minutes - 45 EUR
30 Minutes
EUR 40 - 45
Call 90 (212) 381 41 60
Sodashi
Samadara
With the application of the ultimate age-defying crème – an alchemy of pure plant oils rich in antioxidants – the skin's own natural healing abilities are activated from within. Samadara turns back the hands of time, hydrating and nourishing the skin to increase firmness and elasticity while diminishing fine lines.
105 Minutes - 350 EUR
Thermal infusing
This treatment provides an intensive boost of vitamins and minerals. A warm infusing mask will help these essential vitamins and minerals penetrate the deeper layers of the skin, restoring forgotten elasticity and radiance. This is more than just a facial – it's nature's face lift.
90 Minutes - 195 EUR
Marine mineral
Prepare to take your skin on a journey of total renewal. Relax as you enjoy warm, pampering facial compresses and a marine mineral and algae mask that will purify and hydrate your skin. Luxurious Sodashi plant essences will leave your skin revitalised and nourished.
60 Minutes - 165 EUR
Pure radiance
Sodashi plant essence synergy combines with mineral-rich argiletz clay to deeply cleanse congested or imbalanced skin types. This facial helps refine pores and leaves the skin feeling refreshed, clear and balanced.
60 Minutes - 165 EUR
60 - 105 Minutes
EUR 165 - 350
Call 90 (212) 381 41 60
Enhancements
Eye zone addition
A great addition to your selected facial treatment. Sodashi's mineral-rich mask gently warms to enhance the absorption of plant essences into the deeper layers of the skin. It will work to restore tone and elasticity and remove tension from the eye area, reducing any puffiness, dark circles and fine lines.
30 Minutes - 65 EUR
30 Minutes
EUR 65
Call 90 (212) 381 41 60
Note: Prices and treatments are subject to change without notice.