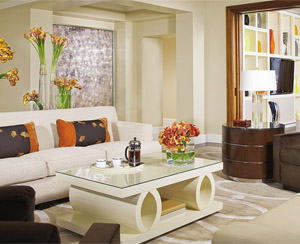 Value Dates
June 18–27
July 1–14, 17–19, 26
August 23–28
September 4–7, 6–8, 11–26, 30
October 1–3, 7–13, 16–31
November 1–30
December 1–25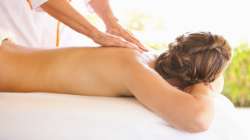 Join Us for Happy Hour at the Spa
Enhance your stay with a soothing spa experience. Enjoy a 60-minute or longer massage or facial Monday through Thursday from 1:00 pm to 4:00 pm and receive 30% off your treatment.
Offers available at Beverly Wilshire in Beverly Hills (9)
Room Rate
Best available room rate. Our most flexible option.
Romance on Rodeo
Treat your special someone to a Beverly Hills getaway that includes a spa credit, a bottle of champagne, and more.
Bed and Breakfast
Enjoy a perfect night's sleep followed by an expertly prepared meal from our top-rated chefs – a flawless way to start your day.
Family Affair
Make room for the whole family with significant savings on a second room for children.
Call 1 (310) 275-5200 for assistance in booking this package. Learn more
We're sorry, Beverly Wilshire does not support online booking at this time. Please call 1 (310) 275-5200 for assistance.