Family at Four Seasons
Highlights
Enjoy a getaway that offers something for everybody in the family. Bangkok is brimming with activities for guests of all ages, and we go out of our way to accommodate our youngest guests. Ask the concierge to suggest activities in Bangkok, help make arrangements for a babysitter, or schedule reservations for a family dinner.
Family Fun at the Four Seasons
Escape to a bustling destination with activities and services the entire family can appreciate.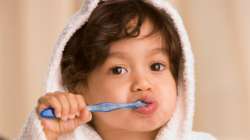 Children's Amenities
Bring your family to a hotel where young guests receive a welcome amenity, child-size bathrobes, complimenary children's toiletries, and complimentary bedtime milk and cookies. Share a family dining experience in a hotel that offers dedicated children's menus at all its restaurants.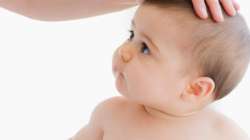 Babysitting Services
Steal away for a night on the town knowing your children are safe and sound. With 24 hours' notice, we can arrange reliable babysitting services; we also try to accommodate requests on shorter notice. Please note that there is an hourly fee for this service. Contact the concierge for details.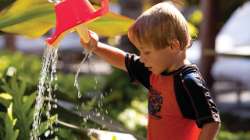 Mini-Playground
Lounge by the pool, or go for a dip while children play at the nearby mini-playground. It's an ideal way for a family to share a day while escaping the hustle and bustle of Bangkok.