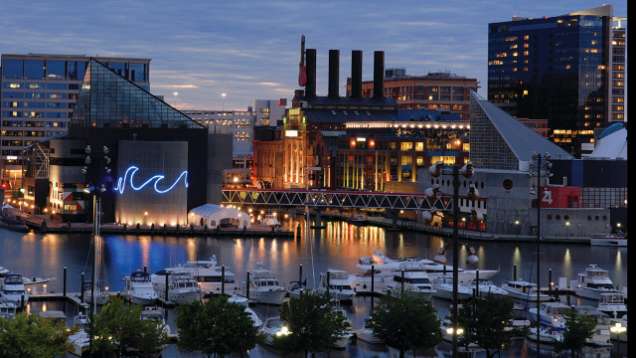 Ideally set on the Inner Harbor, Four Seasons Hotel Baltimore is near many event-rich neighbourhoods, from vibrant Harbor East to historic Fell's Point to the restaurant district of Little Italy.
Complimentary House Car
Looking to hit the museums of Baltimore? The Hotel offers complimentary house car service to all guests, based on availability.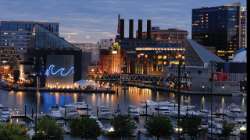 Inner Harbor
Home to many of the city's museums, galleries and other attractions, the Inner Harbor is also a destination for shopping and dining.
Fell's Point
Located east of the Inner Harbor, Fell's Point is a vibrant neighbourhood along the waterfront. Known as a historic district, the area offers many shops, restaurants, cafés and pubs.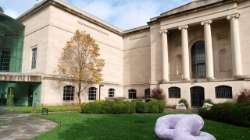 The Baltimore Museum of Art
Recognized for its representation of contemporary art, the Baltimore Museum of Art houses important examples of abstract expressionism, minimalist sculpture and pop art, among other notable collections.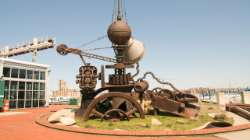 Baltimore Museum of Industry
Inside the Baltimore Museum of Industry, you'll find 100,000 objects that document the often-overlooked people in history – the workers, small business people and citizens who built America.
Reginald F. Lewis Museum
This museum highlights the history and accomplishments of Maryland's African-American community, featuring exhibitions, resource centres, a café and a gift shop.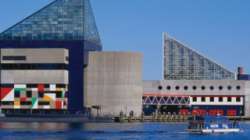 National Aquarium
The acclaimed National Aquarium located at Inner Harbor is home to more than 16,500 animals and features a rooftop rain forest, a 4-D Immersion Theater and an always-entertaining dolphin show.
The Walters Art Museum
The Walters Art Museum is internationally renown for a collection of art that represents an overview of world art, from Greek sculpture and Roman sarcophagi to 19th-century European and American masterpieces.
Little Italy
Just steps from the Inner Harbor, Little Italy beckons with lively restaurants and cafés. Choices range from authentic, traditional menus to modern interpretations of Italian cuisine.
American Visionary Art Museum
Ponder visionary art that is produced by self-taught individuals, usually without formal training, whose works arise from an innate personal vision that revels foremost in the creative act itself.
Camden Yards
The beautiful Oriole Park at Camden Yards – home to the Baltimore Orioles – is only 2 blocks from the birthplace of baseball's most legendary hero, George Herman "Babe" Ruth.
Fort McHenry NM and Historic Shrine
This 18th-century brick fort defended the Inner Harbor during the War of 1812. Here, composer Francis Scott Key was inspired to write what was to become the American National Anthem.
Maryland Science Center
Located in Baltimore's Inner Harbor, the Maryland Science Center opened to the public in 1976. It includes three levels of exhibits, a planetarium and an observatory.