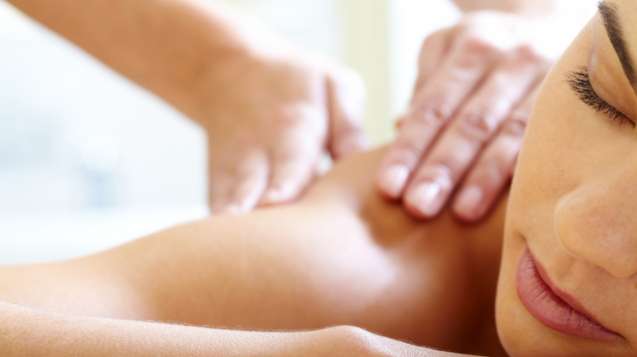 Essential energizer
This classic aromatherapy massage evokes positive energy with a stimulating blend of essential oils of orange, mint, cedar, grapefruit, frankincense and cardamom.
Relaxation therapy
Blending pure essential oils of tangerine, lavender, lemongrass, patchouli and sandalwood, this customised aromatherapy massage relieves stress and induces a deep state of relaxation.
Sage and ginger aromasport
Excellent for relieving the aches and pains associated with athletic endeavours, this massage blends essential oils of sage and ginger to detoxify sore muscles, stimulate circulation and aid in lymphatic flow.
Warm river rock
Smooth river rocks – lightly heated and placed on the body – forge a connection with the earth's energy. Warmth and pressure melt away stress, leaving the entire body feeling grounded and deeply relaxed.
Deep tissue
Affecting the deeper structures of the body, deep tissue massage provides excellent relief for sore and overused muscles.
Reflexology
An ancient Eastern massage style, reflexology links pressure points on the feet and hands with the body's natural functions. The treatment balances energy flow while promoting stress relief and overall well-being.
Swedish
To produce a feeling of deep relaxation, this classic massage uses light to medium pressure in traditional movements, including kneading and long muscle strokes.
Maternity
Specially designed for mothers-to-be, this nurturing massage provides comfort and pampering during the second and third trimesters of pregnancy.
Nature's break
Tailored to provide relaxation and rejuvenation in a limited amount of time, this massage addresses the unique needs of people on the go.
Enhancements
Scalp treatment massage with Moroccanoil – Restore healthy, smooth and strikingly shiny hair. Moroccanoil revives over-processed hair damaged by environmental factors and chemical procedures. For maximum benefits, leave it in your hair after the treatment before
washing and styling as normal. USD 20
Hydrating hair mask from Moroccanoil – Designed to make hair soft and manageable, this intensely hydrating mask helps to repair, revitalize and add shine. For maximum benefits, leave it in your hair after the treatment before washing and styling as normal. USD 20
100% natural organic shea butter – Combine the relaxing experience of a massage with the soothing and hydrating properties of 100% shea butter. Add one of four essential oils: lavender, lemongrass, cocovanilla or fig. USD 10
Gehwol foot therapy – During your massage, your therapist will treat your feet to some focused attention, massaging them with an intensely hydrating Gehwol foot lotion featuring rosemary, mountain pine and lavender. USD 5
Note: Prices and treatments are subject to change without notice.