Choose from three Midtown fine dining options at the luxury Four Seasons Hotel Atlanta – Restaurant, Lounge and Terrace – overlooking the lobby's dramatic three-storey atrium.
Join us for the debut of Bar Margot, as we begin a new culinary chapter with Chef Ford Fry.
Exclusive Dining Experiences
Join us for a variety of unique dining experiences, from specialty burger nights to exclusive meals with the chef.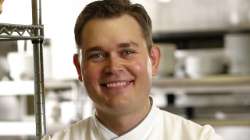 Taste by Four Seasons
Get inside tips and recipes straight from the culinary experts. See what our own chef cooked up at Taste by Four Seasons!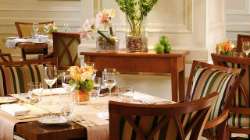 Park 75
Classic meets contemporary on Chef Robert Gerstenecker's Seasonal American menu.