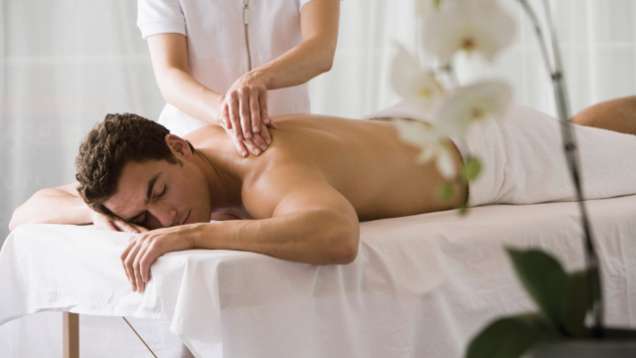 Nirvana reflexology
A sublimely relaxing experience, this massage uses the Chinese technique of pressure point work on reflex points – on the soles of the feet, the hands or both – connected to all organs of the body.
Great escape – relaxing aromatherapy
This deliciously aromatic treatment offers a choice of tantalizing essential oils. Gentle and soothing massage strokes provide sensory indulgence.
Deep tissue Swedish
This classic massage relaxes the body using long, continuous strokes to focus on all the major muscle groups. The treatment soothes sore muscles, relieves fatigue and improves circulation.
Balinese
This relaxing massage has been handed down through the generations. Skin rolling, long kneading strokes, thumb circle and thumb pressure techniques are believed to renew, strengthen and heal the body.
Thai
This massage incorporates elements of mindfulness, gentle rocking, deep stretching and rhythmic compression to create a healing experience.

Total harmony – back, neck and head
This relaxing deep tissue massage of the back, neck and head helps to ease tension and release tight muscles.
Sculpt zone
This personalized treatment is designed to redefine your figure, helping to firm and reshape specific areas, such as the buttocks, thighs, hips, abdomen, arms and breasts. To offer the best results, the treatment combines the use of rich serums and locally applied masks.
Four hands Oriental
Discover an experience of pure indulgence as two of our spa care experts perform rejuvenating massages in complete synchrony, using a combination of long, sensuous strokes and muscle manipulation with aromatic oils. Simply surrender and let all your stress melt away.