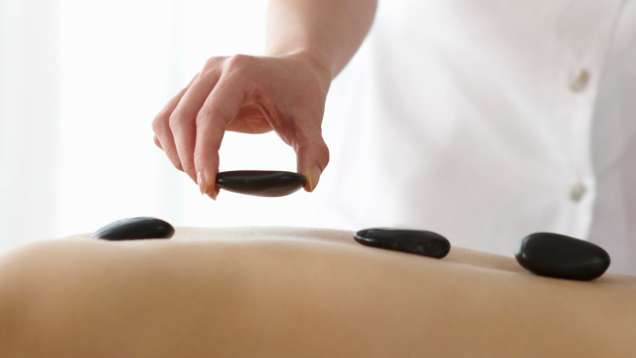 Spa Signature Treatment
The treatment starts with the delicate removal of dead skin cells followed by a warm Dead Sea mud wrap to help cleanse and detoxify the skin. Conclude the journey with the Oriental relaxing massage.
The Nabatean Treatment
This luxurious local treatment starts with a full body scrub using a unique mixture of olive seeds and Dead Sea salt crystals, followed by a full body olive oil massage. The treatment continues with a scalp massage with our special Argan oil.
Spa Holistic Massage
This treatment begins with a gentle exfoliation followed by warm boluses filled with lavender flowers and marine crystals, used to re-mineralize and soften the skin. It concludes with an aromatic massage.
Stone therapy treatment
This Indian massage-art using basalt stones is combined with modern massage techniques that take you beyond the physical experience of the typical massage.
Dead Sea Mud Body Wrap
This body wrap uses the curative essences of the Dead Sea to help cleanse and detoxify the skin. The body wrap treatment is followed by the soothing application of a full-body moisturizer.
Dead Sea Salt Scrub
This scrub is a luxurious treatment for the delicate removal of dead skin cells with a mixture of sweet almond oil and fine crystals of Dead Sea salts, finishing with aromatherapy cream.
Sculpt Zone Massage
This massage is an intensive, localized treatment on the abdomen, buttocks and thighs designed to fight excess fat and cellulite in record time for radical slimming results: trimmer curves, reduced cellulite and loss of inches in five treatments.
The Spa Seaweed Wrap (Detox)
This soothing wrap treatment begins with a loofah scrub, followed by application of detoxifying marine products, with a super-relaxing back and foot massage. Enjoy guaranteed relaxation and visibly purified skin.
Cryo-Tonic
This treatment begins with a cool gel mask to soothe even the most tired legs and relieve swollen ankles, followed by an invigorating sculpt massage.