Destination
Recreational Activities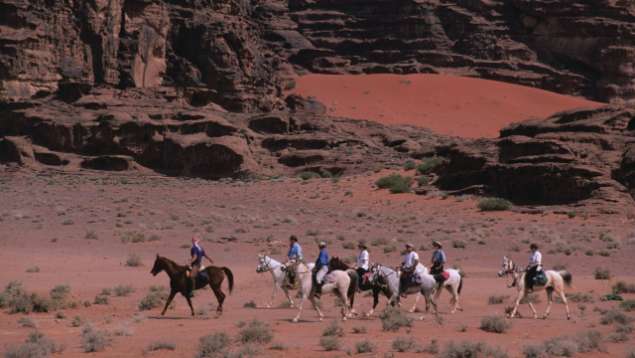 Within easy reach of your Four Seasons guest room or suite are other options for sports or active enjoyment. For further ideas or details, our Concierge is always pleased to advise and assist you.
Scuba Diving

The beach resort of Aqaba is world renown for scuba diving in the Red Sea. Located on the northern tip of the Gulf of Aqaba and surrounded by rugged and dramatic mountains, the town offers 27 kilometres (17 miles) of sandy beaches. Diving centres offer complete diving, including PADI and BSAL courses, and are able to rent equipment. These diving centres also conduct fully supervized dives. Warm water and coral reefs add to the attraction of this charming and friendly destination.
Visit the Dead Sea

The Dead Sea, the lowest point on earth, is less than a one-hour drive from the Hotel. More than 400 metres (1,312 feet) below sea level, this body of water has the highest salt concentration in the world and gives visitors a unique swimming experience. The Dead Sea itself is flanked by mountains to the east and the rolling hills of Jerusalem to the west.