Around the World by Private Jet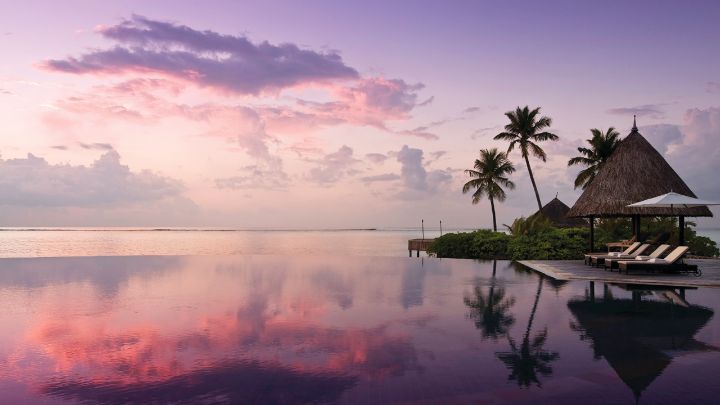 Fly in luxurious comfort to the finest hotels and resorts in the world accompanied by our expert expedition staff, on-board Four Seasons concierge and executive chef. Tours are limited to just 56 seats.

Private Jet Travel

Fly from one destination to the next on an exclusive Boeing 757 private jet that accommodates only 56 guests in two-by-two, plush leather seats. Several on-board amenities ensure that you are travelling in Four Seasons style. Wi-Fi on the jet makes it easier than ever to stay connected. A private suite features an on-board Four Seasons Concierge desk to facilitate appointments and requests between destinations.
Expedition Staff and Crew

Travel worry-free with talented teams of seasoned professionals who are renowned for their attention to detail, dedication to safety and security, and top-notch hospitality. The highly experienced team even includes a physician ready to provide health-care services if required.
Follow Four Seasons Around The World

Follow Four Seasons around the world with our wonderful team of on board journalists and concierges as they share their experiences. From the beaches of Bora Bora to the coolest neighbourhoods in Sydney, they've chronicled every step of their journeys with Around the World Tours by Private Jet . Circle the globe with them and plan your own dream vacation.
Four Seasons Accommodations

At each destination, unwind in deluxe Four Seasons comfort. Sleep in famously comfortable Four Seasons beds and rely on a range of services, including 24-hour dry cleaning, twice-daily housekeeping, and Internet service. In many of the destinations we visit, we have also arranged special dining experiences in unique settings accompanied by traditional entertainment.

Make A Difference In The World

By joining this expedition, you automatically support efforts to enhance the conditions of the people and places we visit. In each destination, Four Seasons Hotels and Resorts will provide supplies for medical centres or schools, donate funds for essential community programs, and purchase traditional handicrafts made by local artisans.
Concierge Assistance

From the moment you arrive to the time you depart, you will receive world-class, highly personalized service from the Four Seasons concierge team—both on board the jet and on the ground. Throughout the journey, whether in the hotels, during flights, or on land during excursions, the team is committed to ensuring your experience is extraordinary.

Four Seasons Chef

The luxurious Four Seasons private jet experience would not be complete without an onboard Four Seasons executive chef. Traveling with you, the chef prepares all in-flight meals to suit your specific tastes. Working locally with all Four Seasons hotels along the way, you'll enjoy expert wine parings and exquisite meals while navigating the skies.