Executive Vice President, Global Product and Operations
Christopher Norton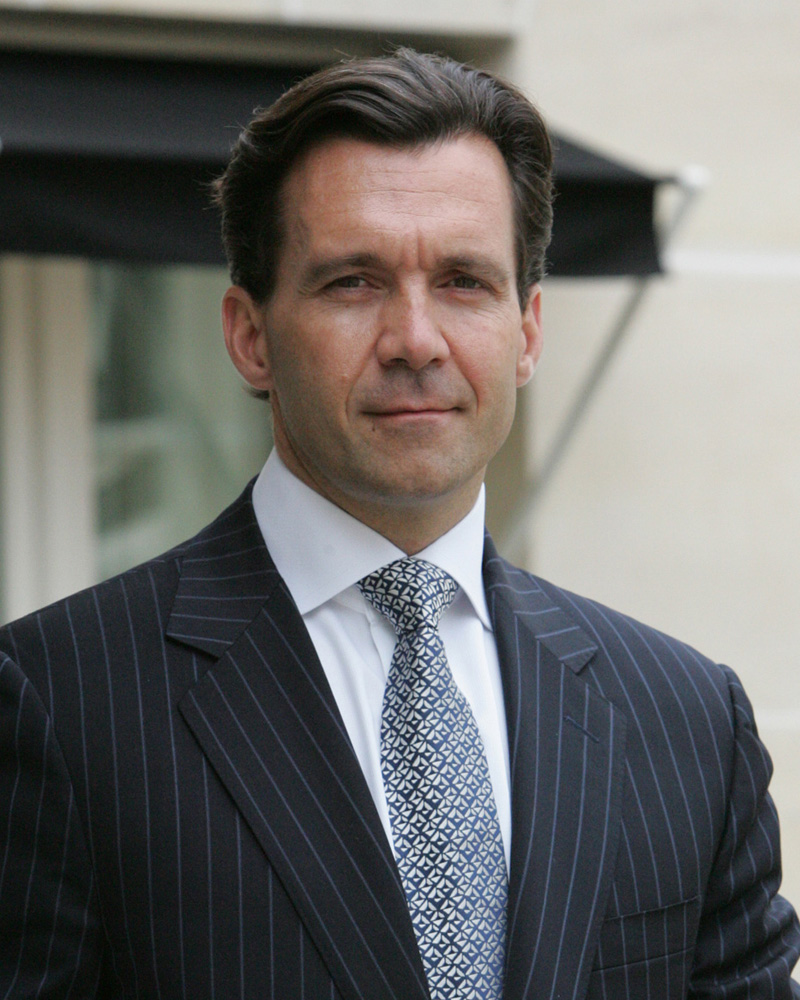 "We are dream makers, conjuring at once contentment and excitement. When a guest steps into one of our hotels, there's an immediate realization that what they are about to experience is going to be fantastic."

As a teen, Chris was fascinated by a friend's family-run hotel and restaurant business located on the outskirts of Zurich. Chris recalls, "Working at the hotel was an obligation for my friend, but for me it was a window into a new and exciting world." Not long after that first experience, at age 16, Chris became an apprentice at the famed Baur au Lac in Zurich, where he rose at 4:00 am each day to prepare the mise en place for breakfast. To this day, for Chris the smell of coffee and toast signals the start of a new day and elicits a sense of optimism. "I'm still an early riser," he adds.
In the early days, Chris moved through what may be best described as a classic hotel career. Before long, however, his path was marked by successive promotions and the receipt of numerous international accolades for the hotels he managed. Today, Chris heads up the Four Seasons Global Spa Task Force. Under his capable leadership, spa has grown to become a significant revenue stream, with full-service spas now in every Four Seasons location. "Four Seasons has become a major player in the realm of spa," says Chris, "thanks to those who took it on with missionary zeal, dedicating themselves to professional and expert service while also respecting traditions, local culture and sense of place so that each Four Seasons spa is an entirely unique experience."
Now overseeing a significant slice of the global hotel and resort operation, Chris has his sights on furthering the reach of the spa experience – putting more pins on a map that includes Europe, the Middle East and Africa (EMEA). "There are not enough pins within Africa," he muses, reflecting on the company's plans for expansion. "The opportunities are enormous – we are continuing to develop heavily in the Middle East, we're opening several locations in Russia, and we are not done with Europe by any means. With opportunities, though, also come challenges – chiefly to preserve our entrepreneurial spirit, dynamic leadership and the special qualities of each of our properties. We can't take what we have achieved in the past for granted, even as we blast into the future."
Career Highlights

At Four Seasons Hotels and Resorts: Since joining Four Seasons as an executive assistant manager in 1989, Chris has circled the globe from Montreal and Washington to Berlin, Bali, Singapore, Paris and now the company's EMEA office in Geneva. His first general manager assignment was in Bali, where during his tenure he also opened a second Four Seasons hotel. Chris was promoted to regional vice president, a title he also later held at Four Seasons Hotel Singapore and the legendary Four Seasons Hotel George V, Paris, where he was stationed for six years before being promoted to his current role in September 2012.

Previously: Chris' early career included stints at the infamous Watergate Hotel in Washington, DC, Boca Raton Resort & Club in Florida, and the Ritz-Carlton New York.

Education: After his apprenticeship at Baur au Lac, Chris graduated from the prestigious Ecole hôtelière de Lausanne in Switzerland.

Personal Insights

Proud career moments: Readers of Condé Nast Traveler and Travel + Leisure ranking the Bali resorts #1 in the world several times over; Four Seasons Hotel Singapore being named by a Hewitt study as Best Employer in Asia; among many other accolades, Four Seasons Hotel George V, Paris, being ranked by The Gallivanter's Guide as the #1 hotel in the world several times; Four Seasons being named a "Best Spa Brand" by SpaFinder for the past several years running

Most memorable vacation with Brigitte, his wife of more than three decades, and his three children, Christina, Adrien and Charles: The Maldives. Chris reflects, "To venture off a tiny white sandbank under an endless blue sky into the fish-filled waters of the Indian Ocean is to find oneself in another world."
Nickname bestowed by his kids: "The Boss Man."
How his employees describe him: Leads by example and expects the best; always composed no matter what's going on around him; great sense of humour

Advice to young people starting out in the business: "Keep an open mind and take it all in – even the most mundane tasks become part of your memory bank and help form who you will be as an hotelier and restaurateur in the future."
Hygiène de vie: Chris subscribes to the French philosophy of a balanced life, believing that if one lives a healthy lifestyle, one can excel both professionally and personally.
Where you'll find him when his tie is undone and his suit jacket is off: Playing the piano, hitting the open road on his motorcycle, or relaxing at his hideaway in Aix-en-Provence in the South of France