CHINA BY FOUR SEASONS
Five-Star Highlights

Discovering Lesser-Known China
Discover alternatives to the well-trodden tourist routes while travelling in China. All you need is your sense of adventure.
A GRAND TOUR OF CHINA
With eight hotels in China, Four Seasons offers prime locations in all of the country's most important destinations.


Tianjin Opening Late 2016
In Tianjin, architectural reminders of its days as a European colony peacefully coexist with centuries-old temples and the cityscape of modern China. It's ideal for both business visits and leisure getaways.

Discovering China: A Beginner's Guide
Discover China as you've never seen it before, with insider tips that make experiencing the country easy for first-time visitors.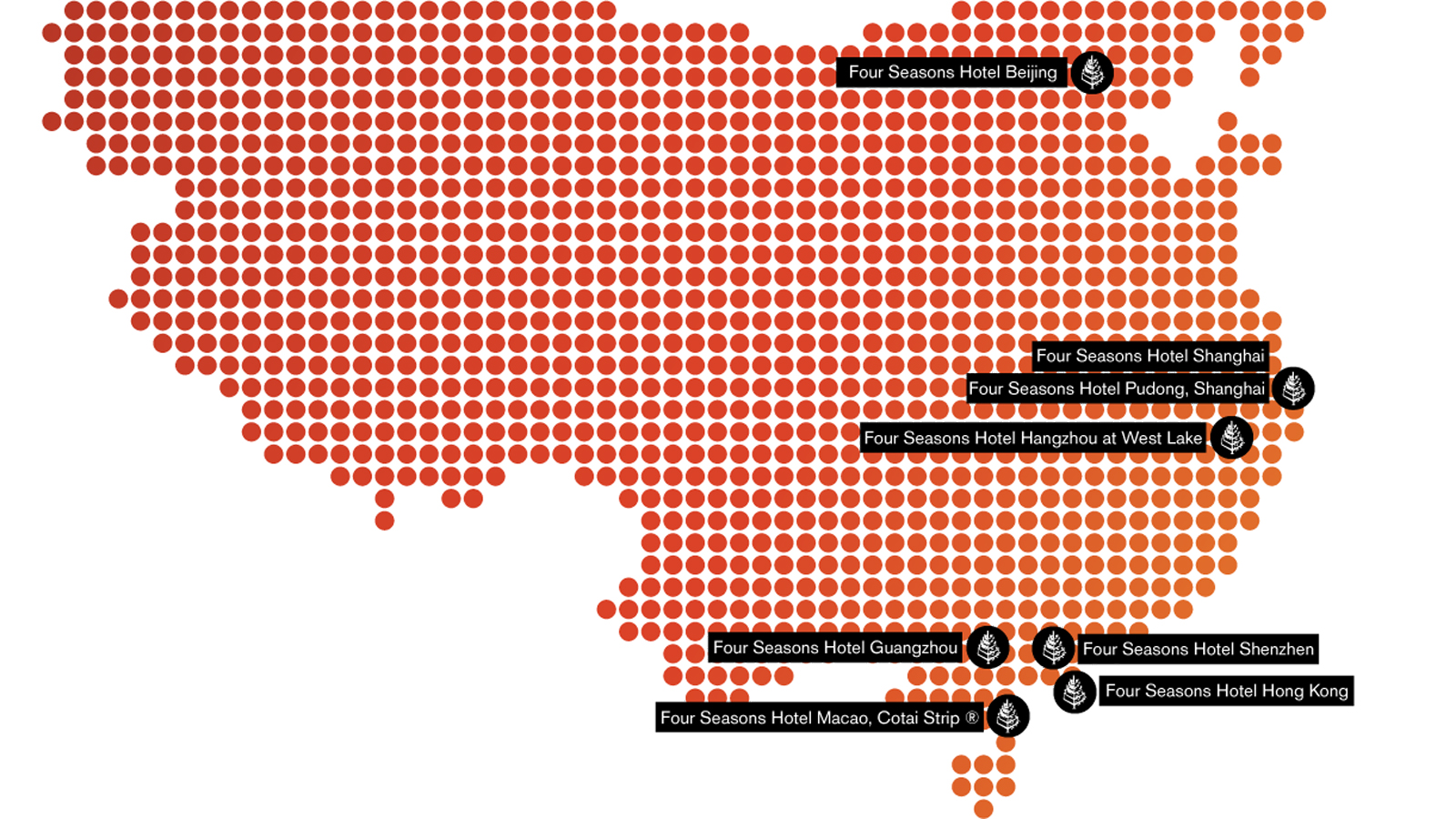 China for Groups and Incentives
GROUP NEWS

Inspire your group with incredible meetings and incentive programs.

See The Story
The World of Four Seasons