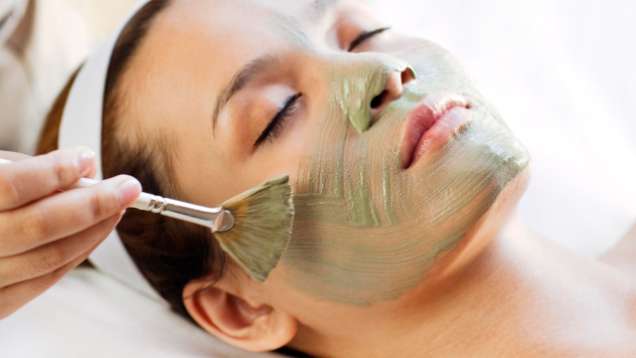 Advanced Infusion Therapy Facial
Channel a younger you with a combinatin of advanced tissue manipulation and Circ-Cell's Transdermal Deliver System Treatment. This revolutionary therapy creates micro-channels in the skin while infusing Circ-Cell's powerful age-defying or brightening solutions for a stunningly-satifying result. Your skin will be left visibly plump, evenly-toned and radiant. Maximize results with a series of three treatments for USD 460 or six treatments for USD 850.
Signature Crystal & Gemstone Facial
A one-of-a-kind, holistic facial that incorporates the healing power of precious minerals and gemstones such as rose quartz, platinum, copper and nano-gold as well as sapphires, rubies, diamonds and pearls with Eastern healing techniques of shiatsu Ayurveda and reflexology. This facial rejuvenates mind and body while visibly restoring skin nutrition for a smooth and radiant look.
Four Seasons signature natural beauty facial
This facial brings out natural beauty with organic products that use blue lotus, cocoa bean and jasmine. A skin care analysis is followed by cleansing, exfoliation, replenishing masks and hydrating moisturisers.
Circ-Cell Anti-Aging Pro Dew Facial
Circ-Cell Skincare and Four Seasons Hotel Chicago announce the launch of an exclusive resculpting facial and skincare line, developed by renowned electrical esthetician Melanie Simon, co-founder of Circ-Cell Skincare and esthetician to the stars. This transformative, resculpting facial delivers facelift-like results in 50- or 80-minute sessions. Utilizing microcurrent technology and Circ-Cell's innovative products, the facial helps brighten, lift, hydrate and resculpt the skin's appearance. The Spa also exclusively carries the entire Circ-Cell product line, essential for continuing the transformation at home.
Magnificent mile lifting facial
Designed to promote a youthful glow, this classic facial uses an enzyme peel to remove dry skin and a series of tightening masks to lift and smooth fine lines.
Evening radiance facial
Go from the Spa to an evening out. This facial promotes a healthy glow with a deep-cleansing, stimulating mask and a lifting serum.
Seasonal beauty facial
Customised to bring out the benefits of each season while guarding against its harmful effects, each seasonal facial begins with a skin care analysis and includes cleansing, exfoliating and hydrating rituals.
Gentlemen's urban defence
This facial combats the damage caused by adverse weather and shaving. A gentle clay mask stimulates blood circulation while exfoliating and cleansing.
Teen O4U facial
Customised for teen skin, this facial helps control oil caused by hormonal changes. After cleansing, purifying and moisturising rituals, teens learn important steps to care for their skin at home.
Facial enhancements
Anti-ageing eyes
Lip treatment
Rejuvenating scalp treatment
Eyelash/Eyebrow tinting
Waxing
Custom
Note: Prices and treatments are subject to change without notice.