My Four Seasons
Warrior Treatment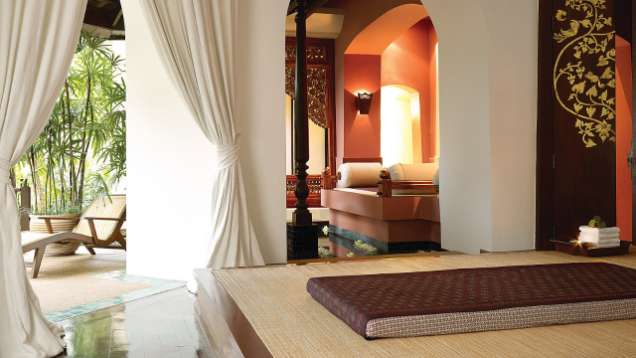 We can only imagine the rigours and challenges involved in the lives of the ancient Thai warriors. But after a full day of riding elephants and trekking through temples and caves, or simply standing up to a day of exclusive shopping, you may feel like you have some idea of what they've been through. And while the years of Thai warriors battling in the surrounding countryside have long since passed, their cure for aches and fatigue still delivers lasting relief through our serene temple Spa.

Virtually unchanged since the 18th century, Ytsara Samunprai is a distinctly Thai traditional treatment created to sooth the muscle aches and bruises of returning soldiers. And though you will hopefully enter the Spa in better shape than the exhausted warriors of yesteryear, you will experience the same treatment, using the very same aromatic herbs and poultices used to open pores, release a deep medicinal heat, and relieve every ounce of tension.

The experience begins the moment you step into our Spa, where the scent of flowers and herbs grown in our garden enlivens the senses. What follows are 120 minutes of deep stretches and applied organic poultices, native herbs, spices and aromatic oils created through traditional ritual methods, leaving you in a time-honoured state of bliss fit for a warrior but just right for you.
other four seasons stories